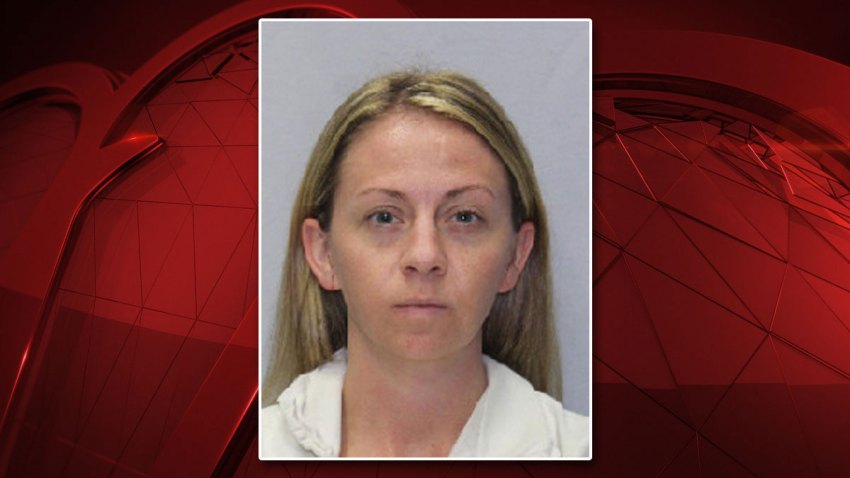 Former Dallas police officer Amber Guyger, who was sentenced Wednesday to 10 years in prison for the murder of Botham Jean, is continuing the intake process in the state prison system.
NBC 5 obtained Monday a new booking photo of Guyger from the Mountain View Unit in Gatesville, part of the Texas Department of Criminal Justice.
Guyger is currently in the Mountain View Unit in Gatesville, which is about 45-minutes outside of Waco.
Local
The latest news from around North Texas.
It is a prison that houses female offenders. The prison holds some 645 inmates including women on death row, most notable among them, Darlie Routier. Mountain View is also home to Yolanda Saldivar, the murderer of Tejano superstar Selena.
Custody of Guyger was transferred Friday morning from the Dallas County Sheriff's Office to the Texas Department of Criminal Justice.
All new Texas prisoners undergo physical and mental health screenings, during which they can identify themselves as former law enforcement officers and say whether they believe they need special protection, according to Department of Criminal Justice spokesman Jeremy Desel.
The department keeps a list of high-profile prisoners and holds some people in protective custody, but Desel said he could not provide any information on where Guyger will be imprisoned until she's been through the two- to four-week screening.
Guyger will be eligible for parole in five years, after serving half of her sentence.
Guyger's defense attorney Toby Shook told NBC 5 he met with Guyger since her sentence. He would not go into detail about their conversation, but he said no final decision has been made on whether or not Guyger will appeal her murder conviction.
Editor's note: A previous version of this story reported Diane Zamora, the woman convicted in the Mansfield murder of Adrianne Jones in 1995, was in the same unit as Guyger. NBC 5 has since learned Zamora is imprisoned at a different location — the William P. Hobby Unit in Marlin, Texas.