On Sunday, The State Fair of Texas announced the winners of the 2018 Big Tex Choice Awards.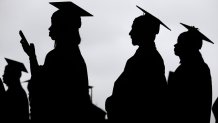 The Best Taste Savory award went to "Fernie's Hoppin' John Cake with Jackpot Sauce." This savory dish is a unique take on the traditional New Year's Eve "good luck" dish of black-eyed peas. The black-eyed peas along with white rice, spicy smoked sausage, green onions and a secret blend of special spices are rolled in breadcrumbs and deep fried. The cake is then topped with black-eyed pea relish and served with Jackpot Sauce and a pickled okra.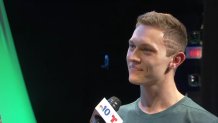 The Best Taste Sweet award went to "Arroz con Leche (Sweet Crispy Rice)." This sweet dish was created by the Garza family and is a cinnamon spiced rice ball that is formed, battered and coated in crispy puffed rice cereal. The ball is then deep fried to golden perfection and served with a side of vanilla ice cream.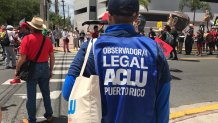 The Most Creative Award went to the "Cotton Candy Taco." This sweet treat starts with a graham cracker waffle cone that is molded into a taco shape. The taco is then coated in a marshmallow glaze and stuffed with chocolate, toasted marshmallow and organic cane sugar cotton candy. To top it all off, the taco is then sprinkled with chocolate cookie crumbles and two chocolate cream-covered biscuit sticks with marshmallows.
Here Are the '18 Big Tex Choice Awards Finalists
The 2018 State Fair of Texas kicks off on September 28 and runs through October 21.