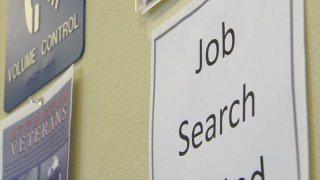 The staffing firm Hire Dynamics, which recently opened its doors in Lewisville, will host a hiring event on Tuesday and Wednesday.
The event, called HirePalooza, will take place from from 10 a.m. to 3 p.m. at 401 North Valley Parkway, Suite 420, in Lewisville.
According to Hire Dynamics, the firm aims to hire talent for several hundred positions in manufacturing, call centers, and e-commerce/logistics at warehouses and distribution centers.
Overall, the staffing company puts 11,000 people to work a day, and 47 branches across the Southeast, Hire Dynamics said.
Job seekers can book appointments in advance or walk-in to the branch.
They can use the Hire Dynamics Work4HD app to begin the registration process and as a COVID safety precaution, the firm said. Additional safety measures will include social distancing and contactless transactions.