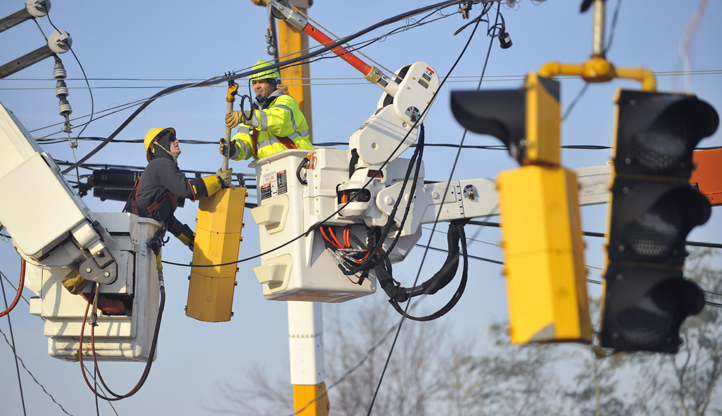 Several Texas families had Thanksgiving dinner away from home as dozens of customers remained without electric power four days after a winter storm.
The winter storm last weekend left thousands in the dark. Most electric power customers had their lights back on days ago, but scattered customers still lacked the juice Thursday to heat their homes or roast their turkeys.
On Friday morning, Oncor shows more than 100 customers in Tarrant County without service, another 90 in Dallas County and only a handful in Denton and Collin counties. It is not clear how many of those outages are related to the winter storm.
Local
The latest news from around North Texas.
The following note was published on Oncor's StormCenter website.
"The remaining customers that were affected by the severe weather that can receive electrical service are estimated to have their power restored by late Thursday night.

Severely damaged locations may need the assistance of a private electrician to repair customer owned equipment, such as the meter base or weather head. Customers that live within the city limits of a community may also need a City Inspection before they can receive service."
AEP Texas reports about 140 customers remained in the dark Thursday, including 105 around McCamey. Sharyland Utilities reports 200 residential and 1,200 commercial and industrial customers were still without power in the eastern Permian Basin. Oncor reports 158 customers remained without power in West Texas, along with almost 200 in North Texas.