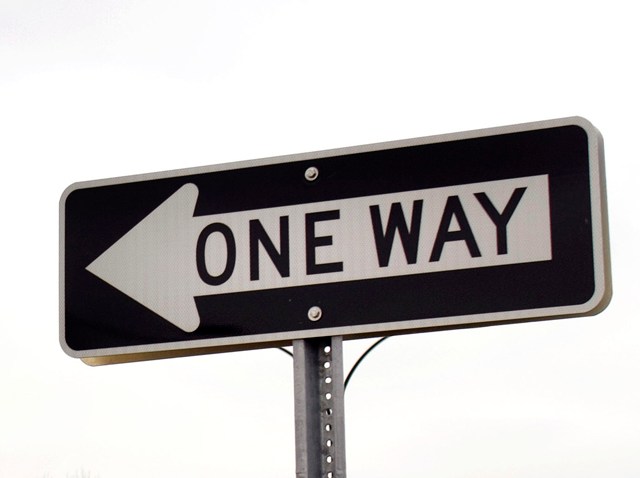 Dallas is considering converting several of downtown's one-way streets into two-way thoroughfares.
The city's thoroughfare committee approved a project Thursday morning to make some streets two-way. The plan affects Akard Street from Pacific Avenue to Commerce Street, Federal Street from Field Street to Ervay Street, Field Street from Elm Street to Wood Street and Patterson Street from Field Street to Akard Street.
"The bottom line on the conversion of one-way to two-way is simply better circulation downtown," said John Crawford, president of Downtown Dallas Inc.
Local
The latest news from around North Texas.
Downtown Dallas is growing with new businesses and attractions, but its maze of one-way streets is sometimes difficult for newcomers to navigate.
"It's very confusing if you don't work down here and you're not familiar, and you all the sudden have to come downtown, and you don't know where to turn," Dallas resident Linda Martin said.
Sarah Shaw, another Dallas resident, said it's easy to tell when people are visitors.
"They pull up to green lights and just stop in the middle of the street, so it can get a little bit frustrating," she said.
Crawford said the changes would be another step in making Dallas a "live, work, play" environment.
"It's just another indication to the public that downtown is back," he said.
Dallas resident Angie Vanhoose said the change could help breathe new life into downtown.
"I think it will bring more people down here," she said. "They'll be less intimidated."
The city's plan commission will consider the project next month. If it approves it, the City Council will vote on the proposal in August. If the project gets the green light, construction would start in the fall and be completed by summer 2011.
---
Get the latest news direct to your phone with NBC DFW SMS alerts. Text "DFWBreaking" to 622339 (NBCDFW) to subscribe to this free service. (Message and data rates may apply through your mobile carrier).

Read more about it here.