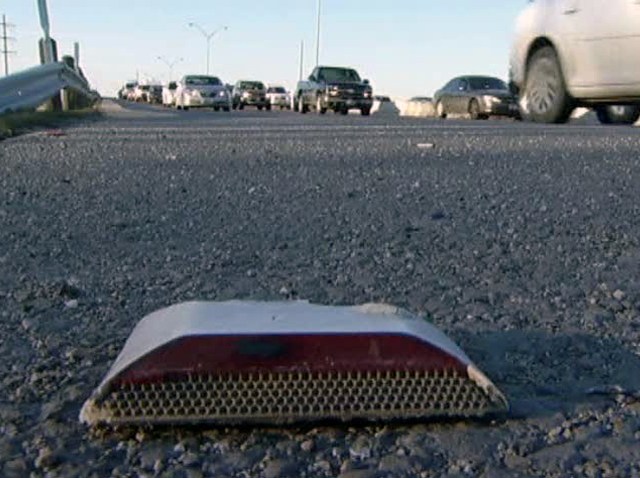 This month's winter weather is still causing safety hazards on North Texas roads, long after the weather warmed up.
Snowplows brought in from the Panhandle to clear snow and ice off the roads also scraped up all of the reflective lane marker buttons on many North Texas freeways.
Damaged reflectors now litter the shoulders of freeways after they were tossed along with snow and ice that has since melted.
Local
The latest news from around North Texas.
"Our goal is to get those back on there as quickly as possible because, obviously, they're on there for a reason," said Texas Department of Transportation spokeswoman Cynthia White.
TxDOT is still assessing which roads require reflector repairs, but White said thousands of the lane markers were destroyed by plows.
Damaged reflectors have already been replaced in some construction zones where they are crucial for marking shifted lanes.
Each reflective traffic button costs about $2.50, White said.
Dallas driver Tanya Mayfield said she has had trouble with some of the roads that are missing reflectors.
"I did not know what the difference was, but I was having a hard time following some of the lanes," she said.
Driver Jason Foster said replacing the reflectors is worth the expense.
"Without them, it's a little dicey," he said.
TxDOT and other agencies are also repairing potholes and sweeping up sand that was used on roads to combat ice.
"And we've already begun working on all three of those areas, and you will see work -- a lot of work, actually -- this weekend," White said.