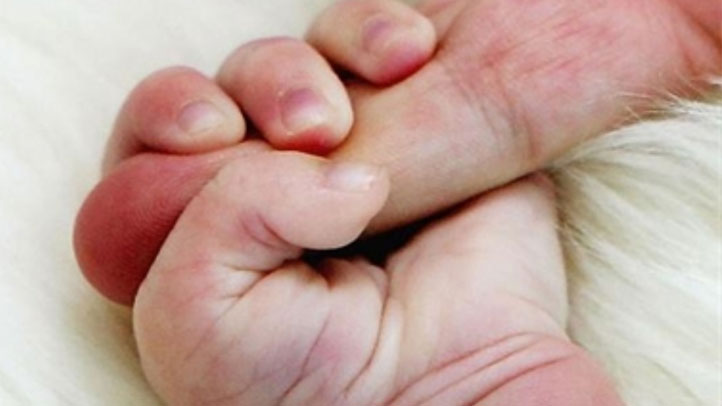 A father of four stopped to pick up pizza Sunday night and accidentally left behind his youngest child, a 6-month-old girl strapped into a car seat.
Domino's delivery driver Rob White returned from a delivery Sunday evening to find quite a commotion in the parking lot.
"I just came in the store and everyone was crowded around the window and I was like, 'What's going on? What's going on?' and they were like, 'Somebody left a baby out there.' 'What? Intentionally? What,' you know, 'What??'" White recalled.
Local
The latest news from around North Texas.
Roanoke police said Lawrence Tellef, a father of four, stopped for pizza after a family shopping trip. After loading all of his children back into the car, except for one, the Tellef headed home with a car full of pizza and nearly full of children.
"Everybody was like, 'How could you? How could you? How could you?" White said.
About that time the child's mother, Jennifer Tellef, called the pizza restaurant in a panic.
"This other girl that works for us answered the phone and she [was] just like, the look she had on her face was just -- I can't explain it," said White. "It was just like, 'Wow.' She turned around and looked at us and we didn't even have to ask her, you know."
Parents NBC 5 spoke with said they couldn't believe a child was left behind and forgotten for so long.
"It's shocking to me. I mean that would be the first thing that I checked on was the littlest one and then go up from there. I just, I wouldn't know what to think. I would be heartbroken if it was my child, you know," said father Brian Tackett.
"I just think it's crazy. I can't even imagine my husband doing that. I don't think he'd be coming home ever again," said mother Felisha Hoover.
Roanoke police said the incident looks like it was an accident, but said they are still investigating the incident.
It is not yet known what charges, if any, the man may face.
NBC 5's Kevin Cokely and Greg Janda contributed to this report.