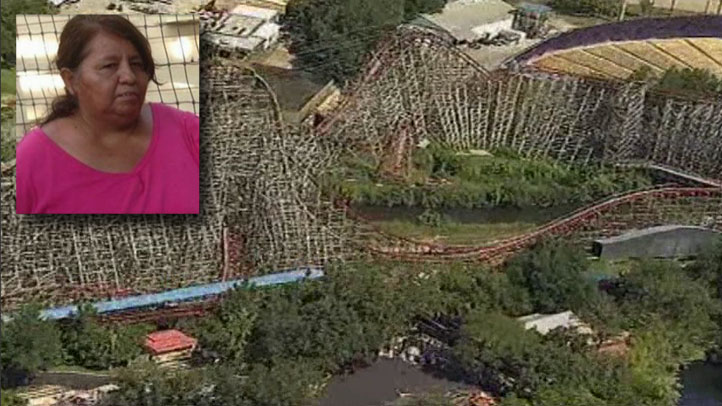 The family of a woman who fell to her death from a Six Flags Over Texas roller coaster last year has reached a settlement with the theme park and the coaster's German manufacturer.
All three parties announced the settlement in a joint statement Tuesday, saying Six Flags and Gerstlauer Amusement Rides had reached the deal with Rosy Esparza's family. Terms of the settlement weren't disclosed.
Esparza, 52, plummeted 75 feet to her death as she rode the Texas Giant in July 13.
"Our deepest condolences, thoughts and prayers will forever be with the Esparza family," said Steve Martindale, park president via a statement Tuesday. "We are thankful that all parties could reach an agreed settlement."

"The Esparza family is very pleased with the settlement and appreciates the condolences offered by Six Flags and Gerstlauer," said both Frank Branson and Garret Chambers, attorneys representing the family.
Soon after the accident, seat belts were added to the Texas Giant, and there was a test seat put out, so people could see if they could safely get on the ride.
Gerstlauer Amusement Rides said that seat was provided for the park two years prior to the accident, but never used.
Local
The latest news from around North Texas.
Read the court filing in its entirety below.
DV.load("//www.documentcloud.org/documents/1363496-esparza-v-six-flags.js", { width: 650, height: 800, sidebar: false, container: "#DV-viewer-1363496-esparza-v-six-flags" });
Esparza v Six Flags (PDF)
Esparza v Six Flags (Text)