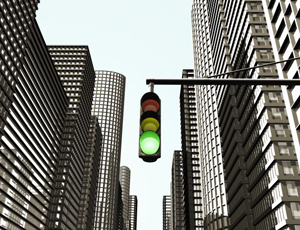 Richardson is the latest city to debut blinking yellow left-turn signals, which traffic experts say are safer.
The blinking yellow arrows have replaced green left-turn arrows at the intersection of Routh Creek Parkway and Renner Road, and also along Coit Road, the Dallas Morning News reported.

The city will install more of the blinking yellow traffic signals with new road construction, said Dave Carter, the assistant development services director over traffic and transportation.
"A lot of people are driving by in a hypnosis," Carter told the paper. "If you look up and see flashing amber, both flashing and yellow is 'caution.' The huge difference is in the fail-safe - if people don't know what to do, they'll stop."
Local
The latest news from around North Texas.
The city of Irving began installing the new turn signals in neighborhoods like Valley Ranch about three years ago.
Federal officials began allowing the new signal after a 2003 study showed that drivers are more likely to understand the flashing yellow arrow better than the solid green arrow, the paper reported.
Get more: The Dallas Morning News