A man is dead after driving a truck loaded with ammunition and bomb-making materials into the parking lot of the McKinney Public Safety Building early Tuesday morning, setting the truck on fire and exchanging gunfire with police, investigators said.
The incident began at about 9 a.m. and, according to McKinney Police Chief Doug Kowalski, was over in about five minutes. Police said the man, 29-year-old Patrick Gray Sharp, of rural Anna, was the only casualty. No one was injured.
Raw Video: McKinney Police 11:30 a.m. News Conference
Police said Sharp managed to fire off more than 100 rounds at the municipal building, which houses the McKinney police headquarters, shattering nearly two dozen windows and leaving bullet marks all over the brick facade.
"He had a plan, he was activating his plan," Kowalski said. "He looked like he knew what he wanted to do ... it's unprecedented ... I really think that this was a clear-cut case of suicide by cop."
Sharp is believed to have set fire to the truck as a diversion in an attempt to draw people outside from within the municipal building. After setting fire to the truck, Sharp retreated to makeshift sniper's nest in a nearby treeline.
From there, police speculated that Sharp intended to draw innocent people into the line of fire where he hoped the trailer would explode. But the trailer, filled with fuel-soaked woodchips, road flares, gasoline and ammonium nitrate, failed to ignite.
McKinney officers closed in quickly on Sharp, and a short exchange of gunfire took place. As officers were able to get closer, Sharp was found dead. It is not yet known if he took his own life or if he died from a bullet fired by police.
"He was heavily armed," Kowalski said. "He looked like he knew what he wanted to do. What we don't know is why he wanted to do it."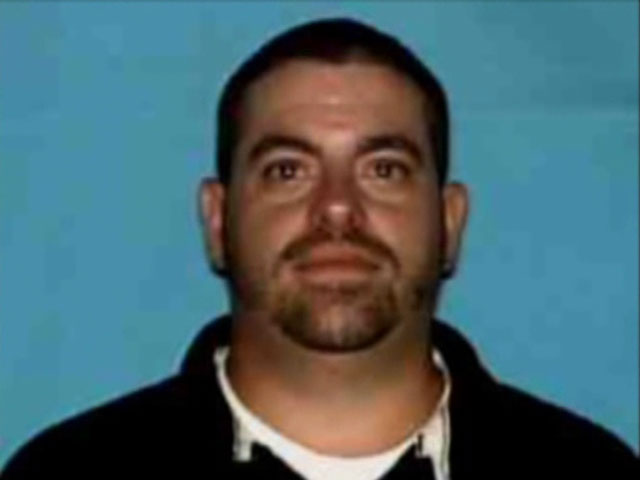 Police said Sharp was carrying a .223 assault rifle, a 12-gauge shotgun and a .45 semiautomatic pistol.
With so many rounds fired at the building, McKinney Mayor Brian Loughmiller and Kowalski credited safety features incorporated into the 2006 design with potentially saving lives.
"The building did exactly what it was assigned to do and protected all of our employees," Kowalski said.
Kowalski said investigators have determined the who, what, where, when and how in regard to the attack, but are at a loss as to why the incident took place. Sharp had no criminal record, and investigators could find no discord between himself, the city of McKinney, the police department or the nearby college where he was formerly a student.
Local
The latest news from around North Texas.
Kowalski said no one else is suspected in the incident, but said police are not yet ruling anything out.
"It's a long-established strategy in police work that when you have one, assume there's two, so we're going to continue looking until we prove otherwise," he said. "At this point in time, we have no reason to suspect there is any type of conspiracy, but we are going to continue looking until we verify that one way or the other."
The McKinney Police Department, the Collin County Sheriff's Department, the Texas Department of Public Safety, the Texas Rangers, the Bureau of Alcohol, Tobacco and Firearms, the FBI and the Collin College Police Department are investigating the incident.
The public safety building remained closed as of late Tuesday night.
Neighbors Shocked By Shooting
Police and federal agents searched Sharp's home for Tuesday afternoon and night after obtaining a search warrant.
Officers carried out several guns, and bomb-sniffing dogs searched for explosives.
Neighbors said they couldn't believe Sharp opened fire on McKinney police headquarters.
"When I heard what happened, I was shocked, actually, because I talked to him frequently," Randy Mullins said. "(He) seemed like a calm, easy-going guy."
Mullins said Sharp sometimes talked about politics and taxes.
"He seemed agitated with a lot of stuff going on, with taxes going up," he said.
Another neighbor, Dallas Bellah, said he never expected anything like this.
"He seemed average," he said. "There was nothing that set him aside from anyone else -- other than what he did today. And that's something. You just wouldn't think someone like him would do something like that."
Sharp's roommate of four years, Eric McClellan, told The Associated Press by phone that he was on vacation outside Texas when he received calls from state troopers and his stepfather telling him what happened. He said he was "still in shock," and that there was nothing about Sharp that would lead him to believe he would try to attack police.
"He was fine and dandy when I left Texas two days ago, and, all of a sudden, I get a phone call," McClellan said. "There's nothing I can say. He was a great guy, a good friend."
McClellan said he was questioned about Sharp by police and couldn't provide them with much information.
The Dallas Morning News reported that Sharp had a MySpace page with a photo of himself posing with several weapons and a quote saying, "I love guns more than toothpaste." The page was no longer online by mid-afternoon.
McClellan told the AP he and Sharp kept guns in their residence because they like sports shooting.
"We're Texans," he said. "We have the right to bear arms."
Friends said Sharp worked as an overnight security guard at Encore Electric, a McKinney company that makes wire, but had recently resigned for unexplained reasons.
As It Developed Tuesday Morning
At about 9:45 a.m., reports began coming in indicating the Collin College Central Park Campus in McKinney was placed on lockdown. Shortly before that, reports were received of shots fired at the McKinney Public Safety Building. The buildings are located about a half mile apart.
A teletype dispatch sent to NBCDFW from the Dallas Police Department, originally sent from Enrique Guzman with the McKinney Police Department, said the following:
"Our Police Department was just under fire. Suspects possibly set truck on fire to draw people out of building. Used semi auto rifle to shoot out front of building. 1 suspect down possible 2nd suspect unaccounted for. No Further Info. McKinney PD...09:39 A.M."
McKinney Deputy Chief Scott Brewer said a truck with a trailer pulled up to the municipal building just after 9 a.m. and was soon after engulfed in flames. The driver began shouting something toward the municipal building and then began firing a weapon.
McKinney police began setting up a perimeter to find the gunman. A small exchange of gunfire took place between officers and the gunman, who was found dead near a treeline. It is not yet known if the gunman died from a self-inflicted gunshot wound or if he was killed by police.
An e-mail alert sent shortly after 9:30 a.m. Tuesday to students and staff of Collin College warned that shots had been fired and that the central campus in McKinney was closed. The e-mail said: "Shots fired. Campus on lockdown. Cops on the scene. Details to follow." The campus website carried a message: "Shots fired at Central Park Campus."
The lockdowns were lifted at 11:10 a.m. Also at that time, the scene was changed from an active scene to a crime scene.

NBCDFW's Randy McIlwain, Susy Solis, Ellen Goldberg and Scott Gordon contributed to this report.
---
Get the latest news direct to your phone with NBC DFW SMS alerts. Text "DFWBreaking" to 622339 (NBCDFW) to subscribe to this free service. (Message and data rates may apply through your mobile carrier).

Read more about it here.
Copyright AP - Associated Press