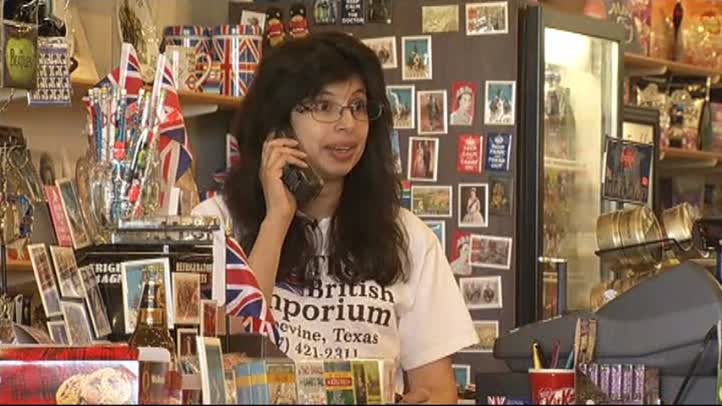 At the British Emporium shoppers don't have to earn a medal, they can buy a chocolate one.
Business is booming at the Main Street store, just hours before the opening cermoney of the London Olympics.
"Everyone's excited after 7 years of planning, the Olympics are finally here," said owner Sheela Kadam.
Local
The latest news from around North Texas.
As athletes are going for the gold, the shop is bringing in the "green" from authentic English gifts to groceries.
The Green family wanted to feel a part of the excitement. They're planning a party for Friday night to watch the kick off of the much anticipated sporting event of the. The family wanted a little British flair and bought some chocolate-covered graham crackers.
"We didn't have anything British. We're having BBQ and needed something," said shopper Lauren Green.
Kadam feels like she's carrying the torch for the Brits and is offering up a free taste everyone on Saturday from 11 a.m. to 4 p.m.
"We'll have a big screen to watch the Olympics and complimentary tea. If people have never been to England, they can get a taste of London," Kadam said.
With all eyes on Lonodon right now, local Brits are certainly feeling the pride from across the pond, in North Texas.
"Enjoy watching the Olympic ceremony!" said Kadam.