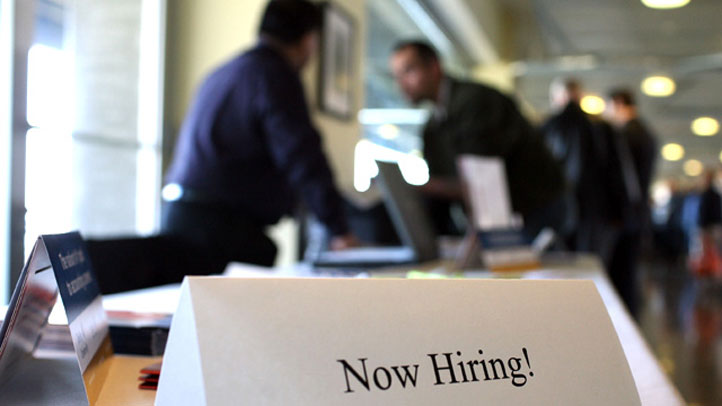 It's that time of year, North Texas businesses are hiring and holding job fairs to fill open positions.
Lone Star Park Job Fair
Lone Star Park in Grand Prairie will host two job fairs this week to fill all seasonal and full-time positions for the 2013 Spring Thoroughbred season which starts Thursday, April 11 and ends Saturday, July 6.
Local
The latest news from around North Texas.
The job fairs are scheduled for Tuesday, March 5 from 10 a.m. to 2 p.m. and Thursday, March 7 from 4 p.m. to 8 p.m.
"On-spot-hiring" will focus on admissions, food and beverage, mutuels, security, parking as well as many other positions.
More information about the jobs, responsibility, qualification and pay rates can be found at LoneStarPark,com/jobs. Applications can be submitted in person or through the website.
Hawaiian Falls Job Fair
Hawaiian Falls is hosting several job fairs Tuesday through Thursday looking for more than 1,000 seasonal workers at its four waterparks across North Texas.
Hawaiian Falls is looking for lifeguards, supervisors, ride attendants, cashiers, ticket tackers, cooks, housekeeping and maintenance workers for the 2013 summer season.
On Tuesday, March 5 job fairs will be held in Garland at Firewheel Church in Garland from 4:30 p.m. to 8:30 p.m. and in Mansfield at Crossroads Church from 4 p.m. to 8 p.m.
On Wednesday, March 6 a job fair will be held at Roanoke Rec Center from 4:30 p.m. to 8:30 p.m.
And a job fair will be held at Horizons Church in The Colony on Thursday, March 7 from 5 p.m. to 9 p.m.
For more information on the job fairs, positions available and uniform policies visit hfalls.com/employment.
State Farm Insurance Job Fair
State Farm Insurance is hosting a Dallas-area career fair Tuesday and Wednesday in Richardson. The insurance company says it hopes to add more than 500 new employees in the coming months as part of its north Dallas area expansion.
State Farm wants to fill a variety of full-time and part-time positions available in customer service, sales and claims departments.
The job fair at the Renaissance Dallas Richardson Hotel on Tuesday, March 5 from 10 a.m. to 8 p.m. and on Wednesday, March 6 from 8 a.m. to 3 p.m.
You can search available positions visit statefarm.com/careers.
"Putting Dallas Back to Work" Job Fair
More than 20 employers are looking to fill hundreds of open positions during ProCollect Inc.'s 2013 "Putting Dallas Back to Work" Job Fair at Southwest Center Mall on Wednesday, March 6. The job fair is scheduled for 10 a.m. to 2 p.m.
Among the employers ProCollect says will be at the job fair are -- Dallas Police Department, Dallas Fire-Rescue, AAA Texas, Chase Bank, Wells Fargo Bank, Goodwill Industries of Dallas and Waffle House to name a few.
More information can be found on ProCollect Inc.'s Facebook page or by calling 214-341-7788.
The Military Edge Job Fair
The Military Edge is hosting a job fair at LaQuinta Inn & Suites in Arlington on Thursday, March 7 from 10 a.m. to 2 p.m.
The Dallas County Sheriff's Office, Dallas Police Department, Southwest Airlines, FTS International, and the Federal Bureau of Prisons are among the employers at the job fair.
More information at The Military Edge's Facebook page or call 210-858-8721.