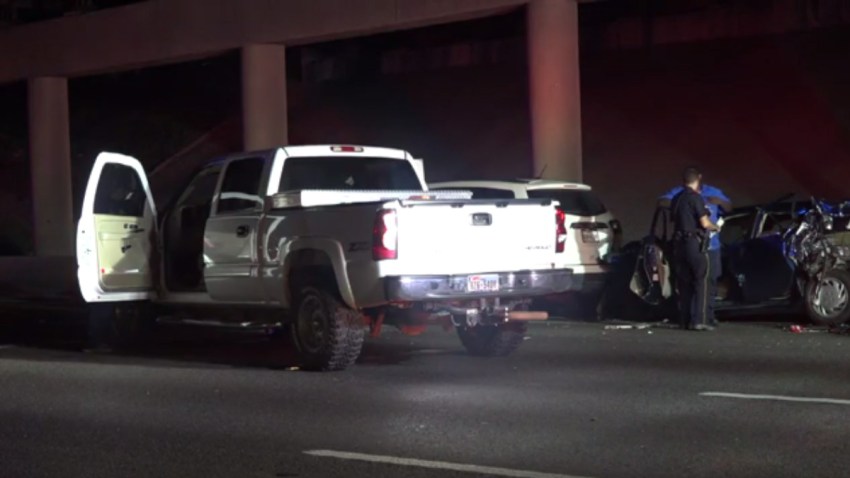 Several people were taken to the hospital following an accident where drunk driving is suspected.
It happened early Sunday morning along Interstate 35E underneath the Illinois Street overpass.
There was a crash involving two cars, when the driver of an SUV stopped to help them out.
Local
The latest news from around North Texas.
Police say after the victim of the crash was loaded into an ambulance, a pickup came along and crashed into the ambulance and one of the cars from the original crash.
The original crash victim was taken out of the wrecked ambulance and taken to the hospital in another ambulance.
Police tell NBC 5 there were no serious injured, but multiple people went to the hospital.
The driver of the pickup, suspected of drinking and driving, was taken into custody.