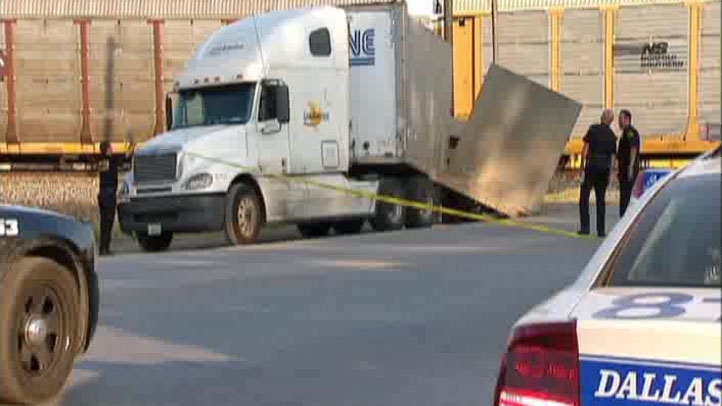 Two men were arrested for trying to steal TVs off the road after the trailer of a semi-truck was split in two by a train.
Dallas police said an 18 wheeler loaded with furniture and flat screen televisions didn't make it completely across the tracks in the 5600 block of South Lamar Street.
At 7:30 p.m. Friday a train slammed into the semi's trailer splitting it in half.
Local
The latest news from around North Texas.
Dallas police said when they arrived on the scene of the accident two men were loading up TVs into two separate vehicles.
Officers arrested two men, ages 36 and 56, for theft.
There were no injuries.