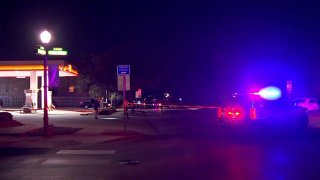 A second person has been arrested in connection with a fatal shooting earlier this month in University Park.
University Park police said 39-year-old Jennifer Montes was charged with tampering with evidence after being arrested Wednesday by UPPD police and members of the Dallas Police Department Fugitive and Vice Unit.
Police said she was driving the pickup truck that 39-year-old Marc Anthony Montes was pushed out of moments after being shot on Oct. 5.
Someone called 911 to report the shooting at about 7 p.m. on Lovers Lane and University Park Fire Department paramedics arrived at the scene moments later. UPPD said Marc Montes was taken to Parkland Memorial Hospital in Dallas where he died of his injuries.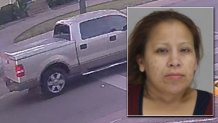 The next day, University Park police announced the arrest of a juvenile they said was "directly responsible for the shooting death," though due to the suspect's age no further information has been released.
Police have also not said whether Jennifer Montes and Marc Montes are related nor have they disclosed any motive for the shooting.