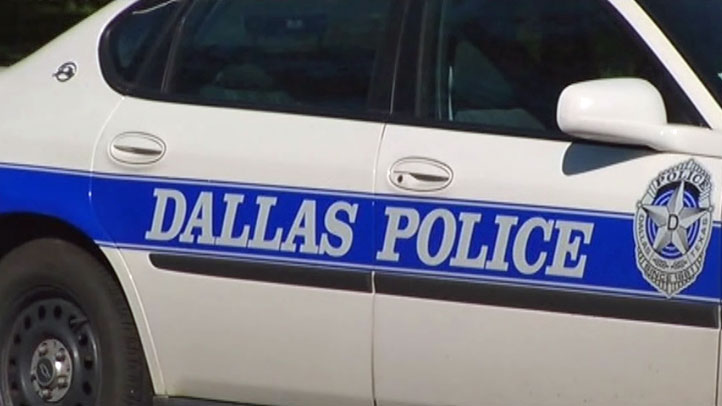 Seat belts are mandatory in Texas and getting caught not wearing one while behind the wheel can cost close to $150; but not all of the officers writing those tickets are buckled up.
NBC 5 filed a public information request with the Dallas Police Department focused on officer seat belt violations. The department handed over collision reports from 2003 to the present.
Officers involved in a traffic accident have to write up a report of that crash, and seat belt use is recorded.
Local
The latest news from around North Texas.
Since 2003, 119 officers involved in accidents were not buckled up. Six of the officers were in pursuit and unbuckled when they had a wreck. 72 had written tickets for seat belts.
"That's pretty hypocritical, I must say," said Mark Debosier who received a seat belt citation. "What's good for us, should be good for them."
The Dallas Police Department declined an interview but released a statement:
The police department expects all its officers to abide by the same laws that they are asked to enforce and wearing seatbelts is certainly one of those. There are times, however, when officers might feel the need to remove their seatbelts for safety reasons such as just before they arrive at a call or if they are being flagged down. The purpose of removing their seatbelt early is to allow them to get out of their squad car quickly should the situation warrant. Such a decision would be left to the discretion of each officer based on the circumstances at hand. In the absence of exigent circumstances, though, it is a firm city policy that all its employees use seatbelts in the course of their duties.

It is well established that seatbelt use can save lives and prevent serious injury in many traffic accidents. For that reason Dallas officers, like officers across the country, are committed to enforcing seatbelt laws. While there may be isolated instances of officers themselves not wearing seatbelts regularly, those officers are putting themselves at risk and are subject to possible disciplinary action.
Mike Walton, president of the Dallas Fraternal Order of Police, echoed the explanation.
"The officers don't want to be strapped down at that point once they are getting ready to exit a vehicle or come up on a scene because there is no telling what they may need to do to get the situation under control," said Walton.
Walton also said the police belt and holster is bulky, adding anywhere from 14 to 25 pounds around an officer's waist.
Since 2007, five of the 13 officers killed in crashes across Texas were not buckled up, according to the Department of Transportation.
"Yes, that statistic is sobering but that's what we do," Walton said. "It's a reality of police work. We don't like it-- it's very ugly; but that is what we are charged with as officers."
The Dallas Police Department maintains buckling up is not a departmental issue, and officers are told to use discretion.
"I'm not going to encourage any officer to change anything that they're doing, because what we do works; and sometimes there are casualties that arise out of this. But for the greater good, this is what we do," said Walton.
NBC 5's Shane Allen contributed to this report.