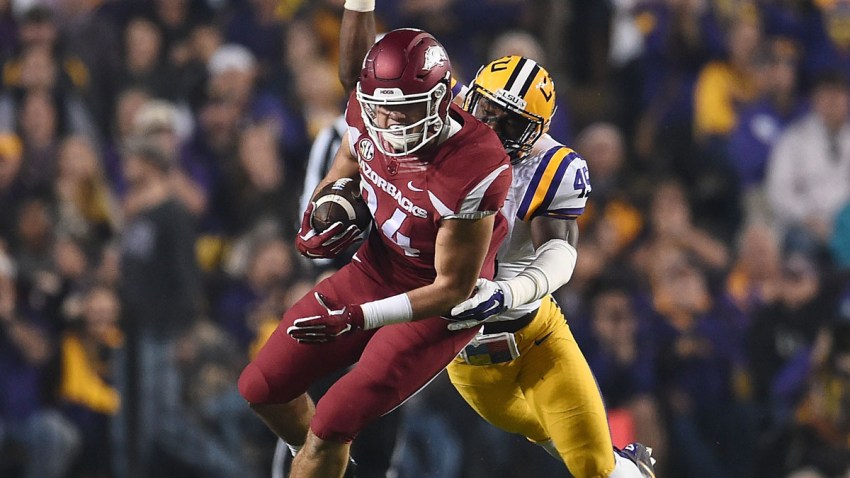 Hunter Henry, TE, Arkansas
Ht. 6'5", Wt. 250, Arm: 32 ¾", Hand: 9 ¼", Bench: 13
40 yd: -, 10 yd.: -, 3 Cone: -, Vertical: -, Broad: -
Games Watched: Miss. St. (2014), Miss. St., Toledo
If you think other games better reflect this player's ability or you want to request a profile on a specific player, email me or hit me up on Twitter.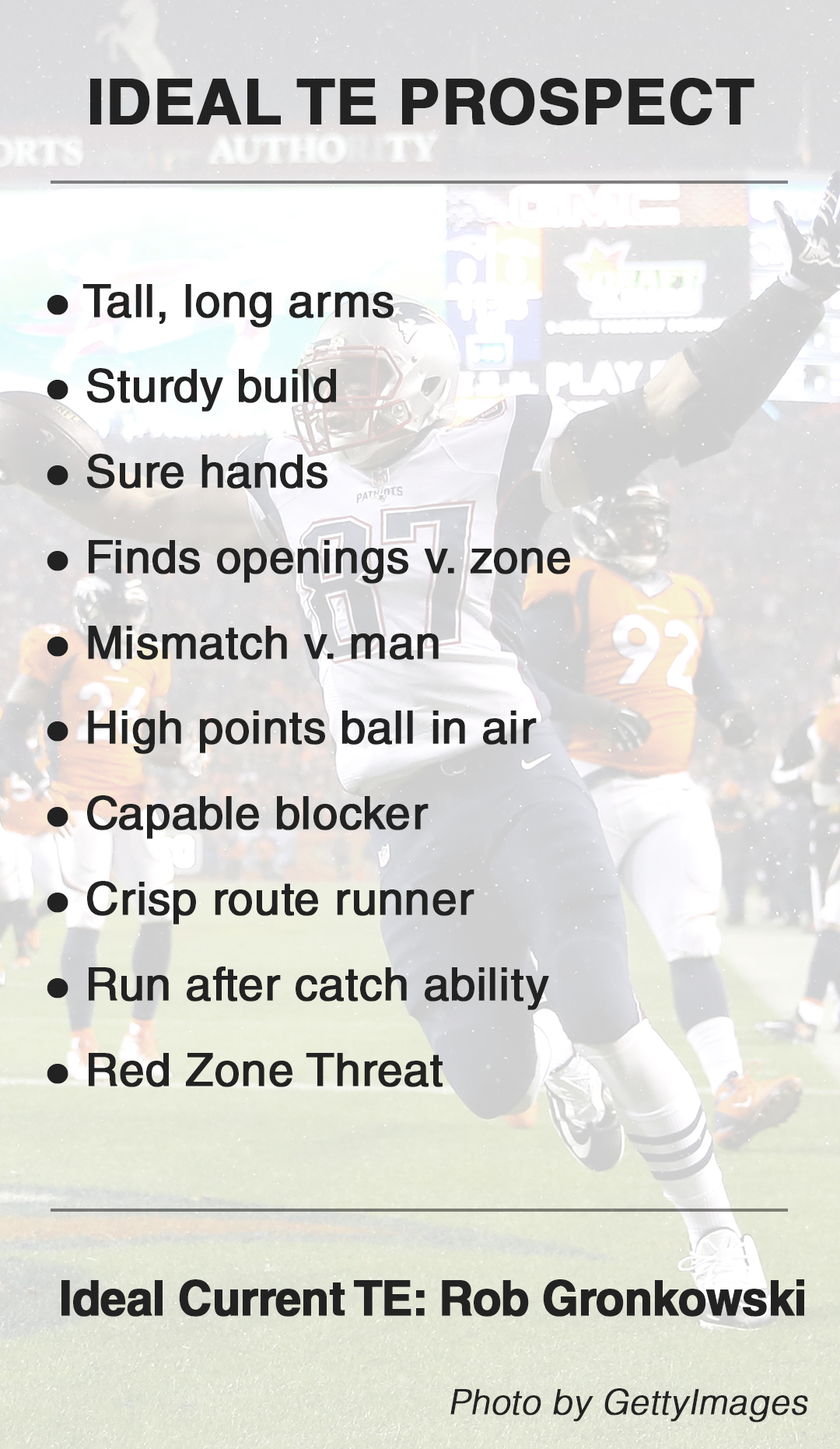 Hunter Henry went to Arkansas as many publication's top-rated tight end recruit, appeared in 12 games in his first year and was named second-team all-conference and Freshman All-America. His sophomore season was unremarkable, but he atoned with a big junior year.
Strengths
Local
The latest news from around North Texas.
• Ideal Build - Good height, frame
• Willing Blocker - Tenacious, upside is there
• Good Hands - Looks like a natural pass catcher
• Diverse - Lined up as HB, TE and WR
• Long Speed - Effective in seam routes
• Mismatch in traditional TE routes
• Beats Zone - Finds gaps in zone coverage
• Intelligent - Understands game situations, role
Weaknesses
• Limited Athleticism - Not overly fluid or agile
• Route Running - Not sudden in breaks
• Holding Penalties - Must use hands better as blocker
• Red Zone Threat - Not targeted in important area
Verdict: Second-Round Pick
There are two types of tight ends in today's NFL: "Old school" Y tight ends that are inline blockers that run a limited route tree and "new school" F or U tight ends that are essentially large wide receivers that create mismatches. Henry leans toward the former in the mold of a young Jason Witten.
Henry is a fringe first-round option for some teams, but his role would be redundant on the Cowboys. Because Dallas should be in win-now mode, it doesn't make much sense for them to draft him with anything earlier than a late Day 2 pick.