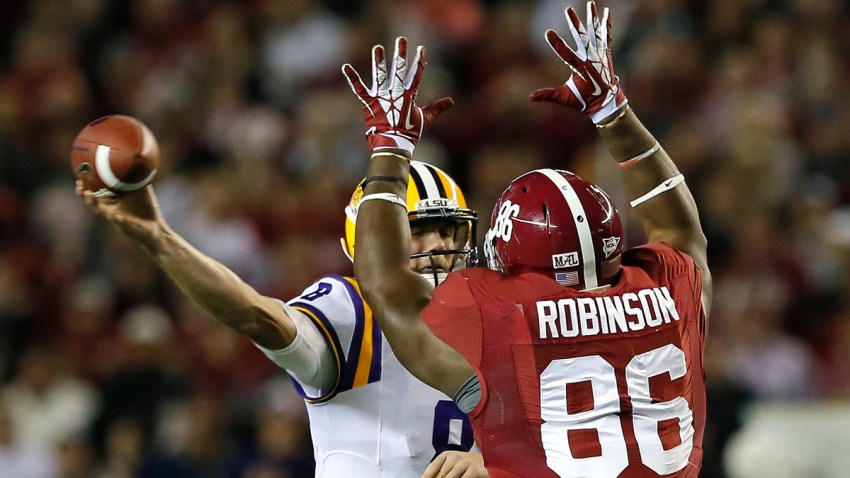 A'Shawn Robinson, DL, Alabama
Ht. 6'4", Wt. 307, Arm: 34 ½'", Hand: 10 ½", Bench: 22
40 yd: 5.20, 10 yd.: -, 3 Cone: 7.8, Vertical: 26", Broad: 10'6"
Games Watched: Texas A&M (2014), Tennessee, Clemson
If you think other games better reflect this player's ability or you want to request a profile on a specific player, email me or hit me up on Twitter.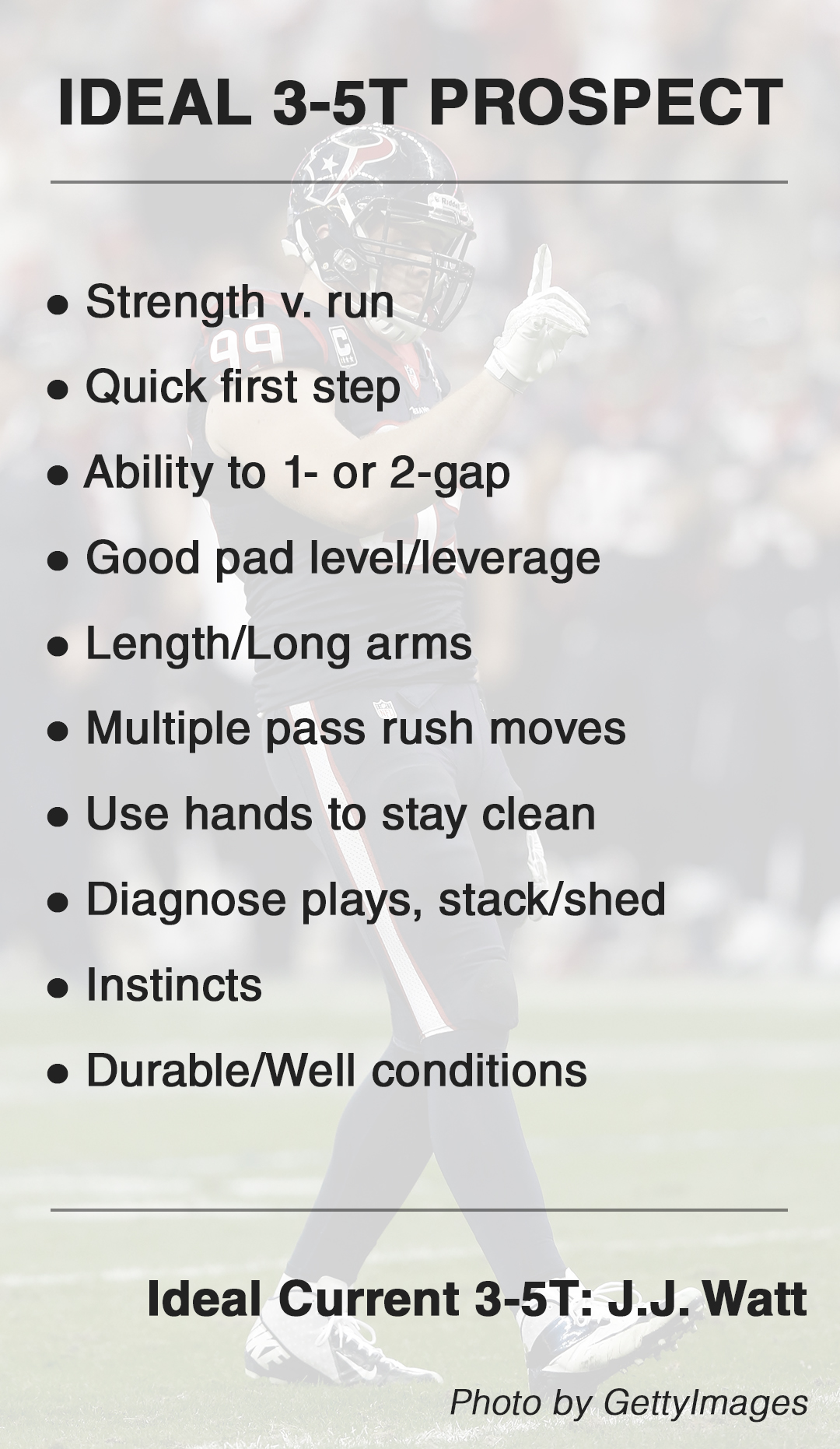 A'Shawn Robinson was a star North Texas athlete, playing football and basketball (for real) at Arlington Heights High School in Fort Worth. He verbally committed to Texas before switching to Alabama on National Signing Day in 2013. Played in every game for the Crimson Tide as a true freshman, leading the team in sacks (5.5) and earning freshman All-America honors.
A sprained knee slowed Robinson before the 2014 season and he never seemed to find his stride, despite starting every game for Alabama. He went into 2015 healthy, though, and it showed. He didn't pile up the flashy stats (7.5 TFL and 3.5 sacks), but voters noticed his disruption and made him a consensus All-America and finalist for the Outland Trophy (best interior lineman) and the Bednarik Award.
Local
The latest news from around North Texas.
Strengths
• Size - Good height, frame, length
• Hands - Heavy clubs, jolts blockers
• Length - Uses arms to stay clean, bat passes
• Burst - Explosive off line of scrimmage
• Anchor - Powerful lower body
• Strength - Can occupy two blockers
• Tackling - It's over once he grabs on
Weaknesses
• Pad Level - Can fire off too upright
• Read/React - Tentative, plays better forward
• Pass Rush - Flashes, but raw
• Alabama Stigma - Looks like he played on a bum knee in 2014
• Balance - On ground too much
Verdict: Second-Round Pick
When Robinson is moving forward, you don't want to be in his way. He lined up all across Alabama coach Nick Saban's famous 3-man front, mostly manning multiple gaps and freeing linebackers to make plays. His best fit will be as a 5-technique in an odd front in the NFL, but he has the physical traits and athleticism to potentially grow into a more diverse role.
Teams who run a 3-4 or even an 4-3 Under front will value Robinson more than the Cowboys, who mainly use an over front. Robinson's skillset fits best as a 0- or 1-technique in the Dallas defense, but his pad level makes him a poor fit in that role. Robinson and the Cowboys aren't much of a match because he'll likely be drafted well before he becomes a value to the team.