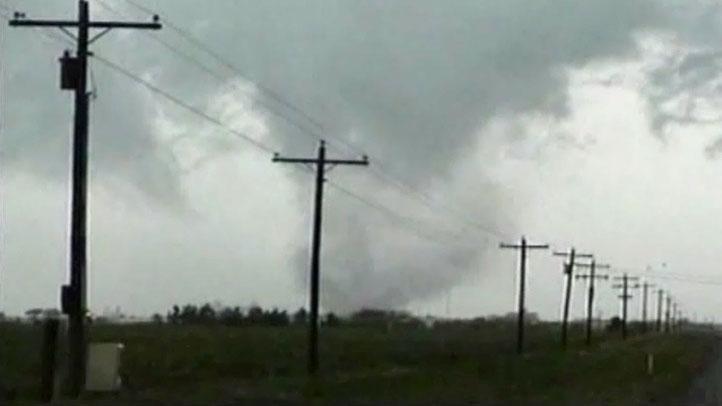 Emergency management officials and meteorologists met Wednesday discuss how to give North Texans life-saving severe weather warnings before it's too late.
Communication and preparation are the keys to safety, said Mark Fox, National Weather Service warning and coordinating meteorologist. He said people can hopefully take action quicker if the media, National Weather Service and emergency officials say the same message.
Every second counts. Today, time isn't the obstacle it used to be because of the advent of social media.
Local
The latest news from around North Texas.
"That's playing a huge role because everything is instant," said NBC 5 meteorologist Samantha Davies, who attended the weather forum. "The second we get some information from the weather service, we can put it out on Twitter, on Facebook, and then as soon as everyone receives it, we can start getting reports from viewers as to, 'I saw a tornado. We're getting hail. We're getting heavy rain.' We're getting those reports instantly like never before."
That instant information is magnified if there's instant action.
"Any time you hear anything -- sirens or anything outside -- then feel free to get online, check social media, what's going on, turn on the TV," Davies said. "If we're not on, chances are we'll have a crawl running at the bottom of the screen telling everyone what's going on."
Officials say people should make sure today that they are ready for severe weather.
"Joplin, Mo., taught us, Tuscaloosa, Birmingham -- all those tornadoes from last year ... really taught us that the time to prepare is long before there's anything on the radar," Fox said.