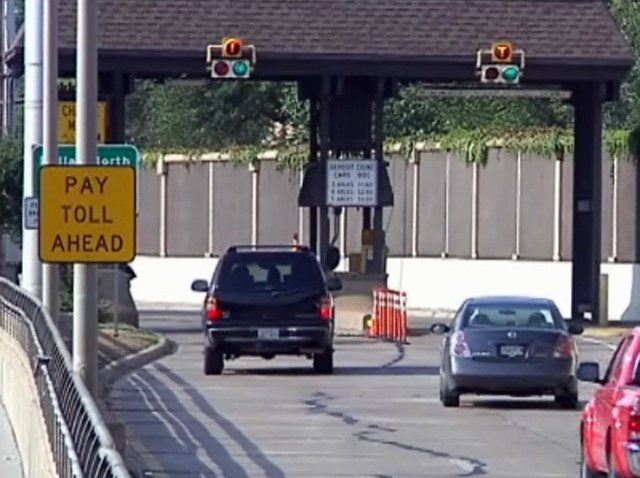 The Dallas North Tollway extension will drive along the Denton and Collin county border.
The North Texas Tollway Authority voted 7-1 for an expansion along County Line Road. The 18-mile stretch between State Highway 380 in Frisco and State Highway 121 in Grayson County is anticipated to cost $864 million.
The decision left one of the counties ecstatic, and another unhappy.
Local
The latest news from around North Texas.
"We're disappointed," said Celina City Manager Jason Gray.
Collin County and Celina teamed up for a joint presentation to try and convince board members to approve an expansion into the county's border, with most of it running right through Celina.
Celina offered the NTTA $230 million in future tax revenue, and Collin County offered to build frontage roads if the agency went with their alignment proposal.
"We will grant that these are all based on estimates and assumptions, but we feel they are conservative in nature," Gray said.
Denton County had its own counteroffer.
"I have $20 million -- hard dollars -- that I will dedicate to building and designing the access roads and the tollway," said Denton County Commissioner Hugh Coleman.
Denton County told the NTTA it had secured nearly all of the right-of-way property necessary to begin the expansion and had another $1.5 million in seed money to get construction started.
It was all NTTA board members needed to hear.
"Like they say, money does talk," said Judge Mary Horn, of Denton County's Commissioners Court.
Horn called the decision a win for both counties.
But Collin County leaders don't see it that way.
The Dallas North Tollway currently runs north and south through Dallas and Collin counties.
The development of businesses along the frontage roads are worth billions, and the NTTA's decision means Denton County will share in the riches.
For now, Celina and Collin County do not plan to offer any cash incentives to NTTA, but are trying to draw new businesses to the Collin County side of the expansion.
The county said its proposal to build frontage roads is also off the table.
"We probably wouldn't be in hurry to build those frontage roads that go over to Denton County," said Judge Keith Self, of Collin County's Commissioners Court.
Construction of the toll road expansion is expected to be completed in 2019.