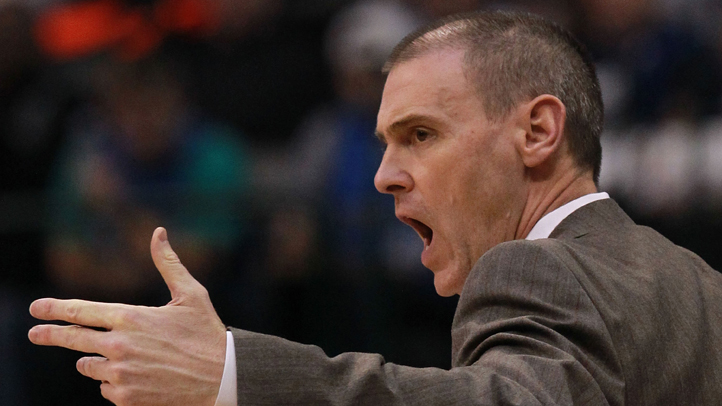 Unlike the Dez Bryant mystery, there is a Rajon Rondo video. And it isn't pretty.
Simply put, Rondo hasn't been great since coming to the Mavs in a December trade. Last night he was so-so and his team trailed by nine early in the third quarter when head coach Rick Carlisle wanted his point guard's attention to call out a play.
Either because he was purposely ignoring him or unintentionally didn't see his flailing coach, Rondo insterad dribbled up the court. Angered, Carlisle called a timeout. The two exchange words on the way to the bench, and again in the timeout huddle.
Local
The latest news from around North Texas.
Rondo didn't play again, sitting out the game's final 20 minutes.
And here's where it really gets weird: The Mavs were plus-16 without their point guard, rallying for a victory over the Eastern Conference elite Toronto Raptors.
After the game Carlisle called it a "coach's decision." Rondo told inquiring reporters to "Discuss it with Rick."
No need. No biggie.
It was an emotional outburst between coach and player. I'm betting it happens five times a year. It's a blip on the radar of an 82-game season. And it was a reminder to Rondo that this team belongs to Rick.
Carlisle, after all, has won a championship in Dallas. Rondo needs to start winning over his coach, teammates and fans with play, not pouting.
Obviously the coach's decision was the right one. Backup guards Devin Harris and J.J. Barea played better than Rondo, keying the comeback that surged the Mavs to a 39-20 record. But I'll be shocked if Rondo isn't starting tonight at Atlanta.
"Sometimes," Dirk Nowitzki told reporters in the post-game locker room, "stuff like that can bring both sides together."
I'll be shocked if something so insignificant pulls the Mavs apart.
A native Texan who was born in Duncanville and graduated from UT-Arlington, Richie Whitt has been a mainstay in the Metroplex media since 1986. He's held prominent roles on all media platforms including newspaper (Fort Worth Star-Telegram, Dallas Observer), radio (105.3 The Fan) and TV (co-host on TXA 21 and numerous guest appearances, including NBC 5). He currently lives in McKinney with his wife, Sybil, and two very spoiled dogs.
Copyright FREEL - NBC Local Media