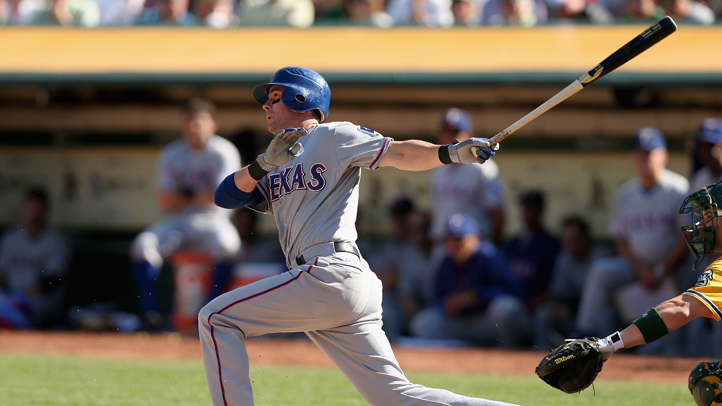 Angles manager Mike Scioscia is very excited about Ernesto Frieri and the rest of his bullpen.
Frieri pitched a hitless inning in Los Angeles' 6-3 victory over the Texas Rangers on Wednesday.
Local
The latest news from around North Texas.
On getaway day for the Los Angeles Angels and with most of his starting lineup already on the way to California, manager Mike Scioscia gave several glowing reports of the status of his pitching staff, and in particular, the bullpen after Wednesday's 6-3 in over Texas at Tempe, the Angels' final Cactus League game.
"Ernesto looked the best he's looked all season so that is a good sign," said Scioscia, who refused to name Frieri as his opening day closer when pressed Wednesday even though Ryan Madson is still coming back from Tommy John surgery.
Frieri finished with a 4-2 record and a 2.32 ERA with 23 saves for the Angels in 2012. He struck out 80 in 54 1-3 innings.
Still, the Angels took a chance on former Philadelphia closer Ryan Madson, who is recovering from elbow reconstruction surgery and has not pitched since the 2011 season, signing him over the offseason.
Scioscia said Madson threw an undisclosed amount of pitches Wednesday at "100 percent" and added that Angels pitching coach Mike Butcher said that "the ball was coming out of his hand fine."
Madson complained of pain in his elbow again early in camp and has been slowed considerably this spring. Scioscia said Wednesday that Madson "was not even close" to pitching in a game and has at least two more weeks of bullpen work ahead of him.
Earlier Wednesday, the Angels claimed right-hander Sean Lowe from the Los Angeles Dodgers off waivers.
Lowe, 29, was released by the Los Angeles Dodgers last week. He holds a career 3.94 ERA in seven seasons and had a 3.43 ERA with Texas last season over 36 games.
"He's got a big arm so we'll see how it plays out," Scioscia said. "If he throws to his capabilities, there's no doubt he can help us in our bullpen.
Scioscia said he would get a longer look at Lowe in the upcoming Freeway Series.
Garrett Richards, who figures to open the season in the bullpen, allowed three hits in 2 1-3 scoreless innings in his fifth appearance and second start.
Jerome Williams took over for Richards and struck out six in 3 2-3 innings. He allowed two runs and six hits.
"Right now you see that Jerome and Garrett are stretched out," Scioscia said. "I think we feel real good about our starting pitching depth. Right now we'll see where we go from here as we head into the season."
Lance Berkman doubled in a run and Adrian Beltre added an RBI single in a two-run Texas third off Williams.
Texas lashed out 14 hits in the losing effort. Beltre, A.J. Pierzynski and Leonys Martin had two hits apiece.
Left-hander Brad Mills, acquired from the Angels on a waiver claim last Sunday, made his first appearance with the Rangers and his second start overall and fourth spring appearance.
Mills worked four innings and allowed one run and four hits.
"He's got good secondary stuff," Rangers manager Ron Washington said. "He's got to command that fastball a little better."
Kaleb Cowart doubled in two runs in a three-run Angels' sixth off Michael Kirkman.
NOTES: The Rangers announced INF Brandon Snyder has requested and received his unconditional release from his minor league contract. Snyder batted .277 with three homers and nine RBIs in 40 games with Texas and .253 with two homers and nine RBIs in 23 games at Triple-A Round Rock in 2012. ... The Angels traded RHP Steven Geltz to the Tampa Bay Rays in for RHP Dane De La Rosa. Both were in the minors last season. ... The Angels acquired RHP Elvin Ramirez from the New York Mets for cash considerations. In 20 big league appearances last year, Ramirez had a 5.48 ERA and 22 strikeouts in 21 1-3 innings.
Copyright AP - Associated Press