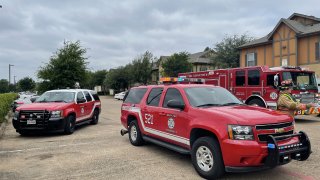 Residents of an apartment building have been evacuated from their homes after a gas leak was detected, according to the Irving Fire Department.
Atmos Energy informed the fire department that a gas leak had been detected under the foundation of the Britain Way Apartments in the 300 block of Lane Street.
Nine residents from the affected building were evacuated after 12:30 p.m.. There was no estimated time for when they could return, the fire department said.
No injuries have been reported.