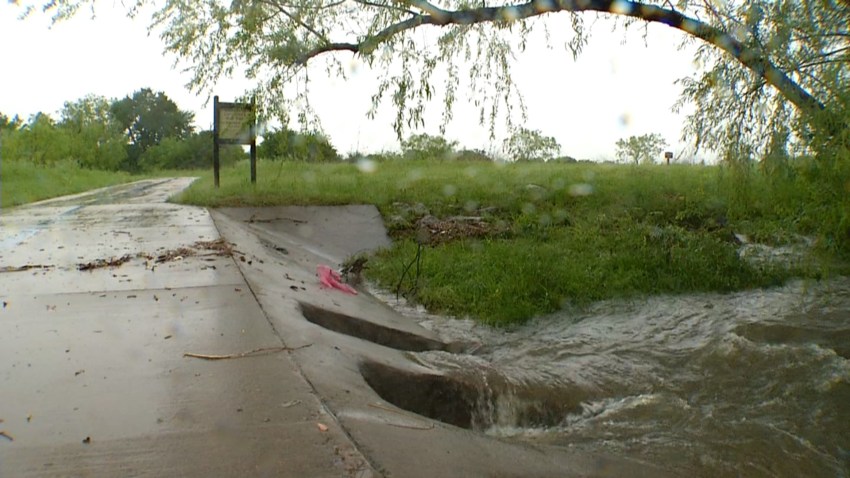 As the rain falls again over North Texas a lot of eyes will be on the repairs still being done from last year's floods.
On Friday afternoon, crews in Carrollton completed work at the Nob Creek Greenbelt to repair erosion that from last year's storms along the Blue Line Trail.
"The pond overflowed so heavy that it flowed over the trail and washed out like a 7 - 8 feet deep crevasse there," said Carrollton Parks Manager Bobby Brady.
Local
The latest news from around North Texas.
By Sunday morning though, the giant boulders put in place to fix that problem were already being put to the test as the pond again overflowed and water rushed in rapids down the creek; just a few hours into this week's round of rain storms.
Elsewhere repairs and work continue at many area parks and near the lakes that flooded over their banks last Spring.
As of Sunday afternoon, Lewisville Lake had again risen according to the Army Corps of Engineers's online monitors. Though it is unlikely to see the feet of flood water it took on last spring, how some of those already damaged areas will fare in the storms is yet to be seen.
Brady said his crew was confident though that their repairs will do the trick on the Blue Line.
"We're ready for it," he said.
Several inches of rain are forecasted to hit the area over the next few days.