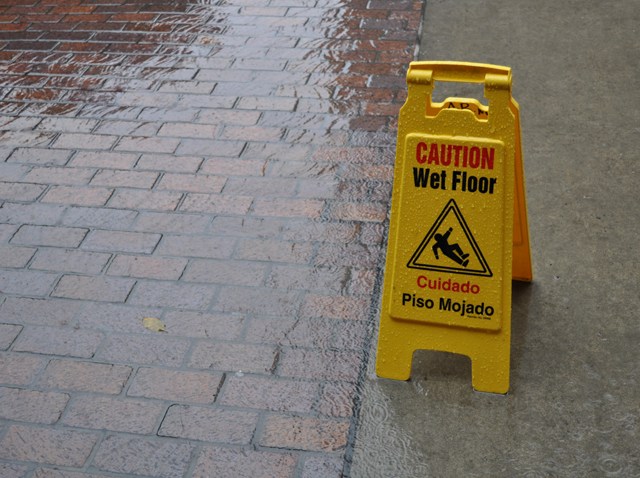 Some of the original threads are coming back together in the disaster-torn tapestry of Deweyville, a flooded town whose defining feature this week is mounds of garbage on nearly every curb.
The Beaumont Enterprise reports the Conoco store near the state line with Louisiana reopened last Sunday to sell sodas, snacks, tobacco, lottery tickets and other small conveniences.
School is set to resume on Monday. A rural health clinic is also considering a Monday reopening.
Elsewhere, a new normal has befallen the town. Working residents go home each evening to the costliest home-improvement projects of their lives. Non-working adults live with the disaster throughout the day. The stench of garbage and masses of gnats consume the town's air.
Local
The latest news from around North Texas.
Residents have been plugging away at their homes, preparing to rebuild, and some have done all they can until time allows them to move further forward.
Patsy Hudson sat in a lawn chair in the shade this week, using a purple pen to inventory losses on notebook paper between harried phone calls for government assistance.
Hudson was contemplating spending some of the little money she still has on a tent to set up in her front yard, so she could stop using gas to travel daily from the friends who have put her up for the past three weeks.
"I can't afford to do anything," Hudson said. "I've been crying for two weeks."
Even the hardest-working residents in the small Newton County town are caught in the holding pattern as rebuilding progress is stunted by still-damp wall studs and the wait for financial assistance, whether from the federal government or private insurers.
Jamie Holden, who lived on his roof during the flood so he could work on his home after the water receded and before the evacuation order was lifted, was found napping during a midday break.
It's easy to determine who has gutted their homes, because nearly everyone has a 3- to 4-foot pile of garbage bags, furniture, appliances, Sheetrock and insulation at the street, waiting for pick-up.
"You're driving down the road and seeing everybody's life there," said Margaret West, 67.
Three school-aged children popped out of a pick-up truck at the Conoco on Monday to help the store's keeper, Rick Jasani, tidy the place.
Two of the children are on extended hiatus from Deweyville High School. Wearing flip-flops or no shoes, they made several more stops the rest of the day to help neighbors.
"I'm hoping this summer will be a good one, because I'm going to need it," 17-year-old Kieran Dunn said. "I honestly have not had any down time."
Their list of stops included Mark Meyers, who has been sleeping in one tent and living in another next to his gutted home.
The kids aren't the only do-gooders. Kendall Smith, a 69-year-old retired Vidor resident, has made regular trips to Deweyville so he could disassemble flooded tractor engines and make them usable again.
Deweyville, flooded for days by the Sabine River last month after a record release from the Toledo Bend dam amid heavy rainfall, has attracted an array of post-disaster crowds.
Volunteers serve residents hot meals and help them gut homes. Home contractors angle for jobs and stake signs in the yards of residents who say yes. Two Vidor men with a pick-up truck and a utility trailer drove from trash pile to trash pile looking for metal to scrap.
The residents, however, are trying to visualize the big picture while they rethread the smallest elements of their lives - like finding a Bible in the family for three generations or laying out dozens of printed photographs with hopes they dry out and go back in frames or scrapbooks.
Many have -- or will -- sign on to a class-action lawsuit against the Sabine River Authority, which manages the Toledo Bend dam, residents said.
The SRA has said the water releases were made according to their federally permitted guidelines and that the structure was not built for flood control.
That's little solace for residents like Valerie Sears, a Deweyville business owner whose life was reset by the flood.
"For someone's hands to be raw and feet to be blistered just trying to save what they've saved their whole life is just wrong," Sears said, a bug net bunched atop her head while she spoke.
In the rush to gut her home in order to save it, Sears' family tossed all of her belongings in the front yard. They continued sorting through it earlier this week, trying to find and pluck salvageable property from the mess.
Sears and her 71-year-old husband own a cross-country trucking company. Two of their semitrailer trucks flooded, and some of their trailers took on water. An employee is running the business from her home while Sears and her husband try to get things back in order.
They were uninsured and plan to make full use of the federal aid they can get. But with a home, a business and their belongings to replace, it won't be enough. The couple, who were drawing closer to retirement, will have to drain their savings, Sears said.
"We'll be broke and starting over," Sears said. "We'll be old and broke."
Copyright AP - Associated Press