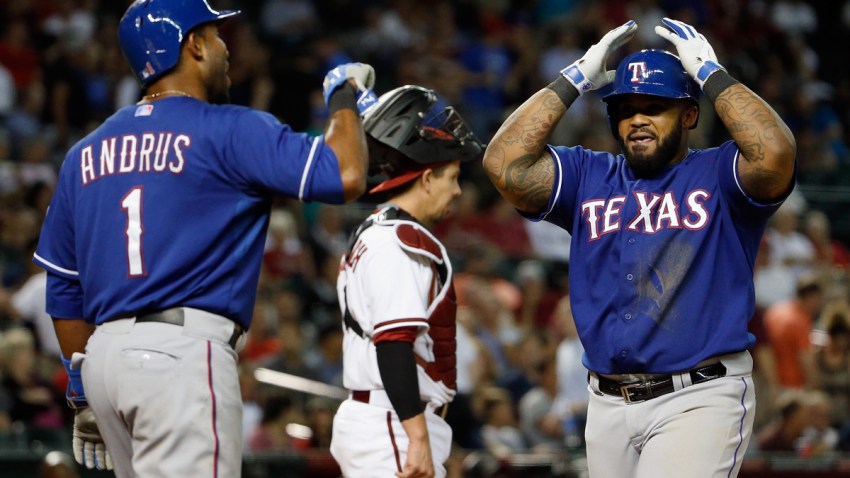 The Texas Rangers are, in recent years anyway, used to being pretty well represented in the MLB All-Star Game.
Last year and this year, it wasn't the same with Yu Darvish really being the only slam dunk candidate, even if Adrian Beltre deserved to be one.
Now, we're looking at the possibility of one Ranger on the roster, and no more. Darvish, of course, is on the shelf with Tommy John surgery, so that pretty much leaves Prince Fielder as a legitimate candidate.
The Rangers sent out the following sad tweet on Thursday morning, encouraging their fans to "know who is on the ballot and vote." Notice, they didn't say, "Hey, go vote for these guys!" because, well, they know.
Let's look at a couple of people who are on the ballot:
Shin-Soo Choo: He's batting .096 with five hits on the season. Um, nope.
Rougned Odor: Sure, we all love him, but he's batting .147. Again, nope.
Elvis Andrus: Even with a recent resurgence, he's batting .230 and has errors for days. No thanks.
Adrian Beltre: God love him, but he's batting .205 and has four errors of his own. Can't do it.
Ryan Rua: He's played four games and a couple of innings of a fifth. LOL.
Fielder is batting .333 and has 10 RBIs to lead the team, and Nick Martinez has the numbers (2-0, 0.35 ERA) to be in discussion. We'll see if he can hold on to his good fortune and get over his lack of name recognition when it comes time for Ned Yost to select the AL pitching staff.
As for that Rangers' ballot, do yourself a favor and vote for Prince Fielder, and no one else.
Copyright FREEL - NBC Local Media