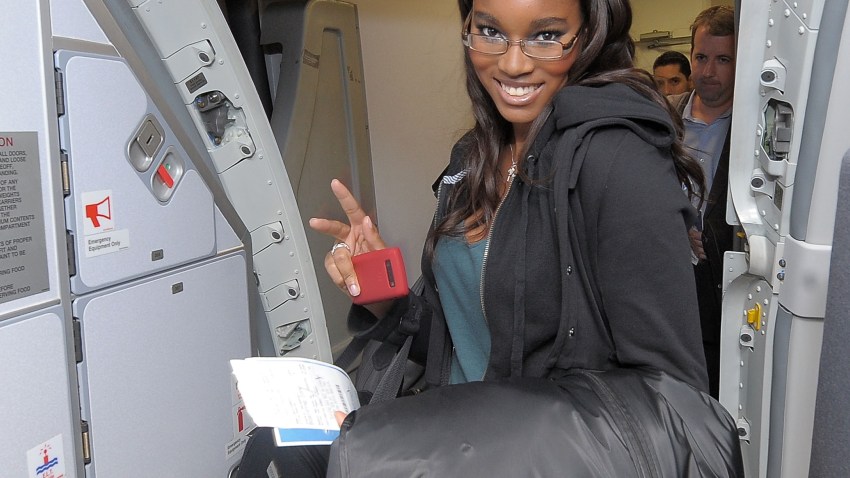 Adrian Beltre got a milestone hit on a night when the Texas Rangers hit a six-year low.
Beltre's went 4 for 4, including career hit No. 2,500 and an RBI single, in the Rangers' 8-2 loss Tuesday night to Ian Kinsler and the Detroit Tigers that dropped Texas to six games under .500 for the first time since September 2008.
"We just can't put anything together," manager Ron Washington lamented after the season-worst sixth consecutive loss by the Rangers (35-41).
Local
The latest news from around North Texas.
Things got started with a rather unpleasant greeting from Kinsler, the Rangers former second baseman traded to Detroit last winter for now-injured first baseman Prince Fielder.
Kinsler homered in the first at-bat of his return to Texas as an opponent, then waved at the Rangers dugout while beginning his trot around the bases.
"It was nothing personal at all. I was just saying `Hi'," Kinsler said, insisting he was motioning to nobody in particular. "I mean, it was my return home, and get lucky enough to square one up like that and have it go over the fence, it was a good feeling. I was just having fun."
Kinsler spent the first eight seasons of his career in Texas, reaching two World Series. He got more cheers than boos when he was introduced in the first inning, then sent a pitch by Colby Lewis (5-5) into the left-field seats for his ninth homer.
"I love Kins, I'm just a little bit disappointed," Lewis said of the second baseman's wave, though there was no apparent reaction at the time from those in the dugout.
Washington said he had no comment about Kinsler.
After Kinsler popped out in the third, he shared some words with Lewis while jogging by the mound on way to the dugout.
"I told him it was good to see him," Lewis said. "That's exactly what I said. I'm not joking. You can ask him."
Kinsler said the exchange was good-natured from his perspective, but wouldn't share what was said.
J.D. Martinez had a tiebreaking two-run shot off Lewis that made it 3-1, and started a five-run outburst in the seventh by the Tigers, who have won five in a row.
Boos were more prevalent during Kinsler's last four plate appearances -- a popout, groundout and a strikeout before adding a two-run single in the eighth.
"It was funny, because it seemed like that with every at-bat, it went from mixed boos and cheers to more boos every at-bat deeper in the game for him," manager Brad Ausmus said. "I'm sure that the Rangers fans appreciate what he did."
Drew Smyly (4-6) allowed only one unearned run over six innings.
A week after signing a minor league deal, Carlos Pena was called up from Triple-A Round Rock earlier Tuesday and went 0 for 4 with two strikeouts.
The first baseman was a first-round draft pick by the Rangers in 1998 and made his major league debut late in the 2001 season before being traded that winter. Only Sammy Sosa (1989 to 2007) went longer between games for Texas.
NOTES: Beltre, now with 2,503 hits, is the 97th player to reach 2,500 career hits. He is fourth among active players, behind Derek Jeter, Alex Rodriguez and Ichiro Suzuki. ... Texas is 16-20 at home. ... Davis was caught stealing in the sixth after a safe ruling was overturned. Davis clearly beat the throw with his headfirst slide, but Washington challenged and replay showed Davis' hand popped up and was briefly off the bag while 2B Rougned Odor still had the tag applied. ... There was no pregame BP on the field because of showers, but the game started on time despite a light rain falling at first pitch. The Rangers are the only team in the majors without a delay or postponement of any kind this season.

Copyright AP - Associated Press