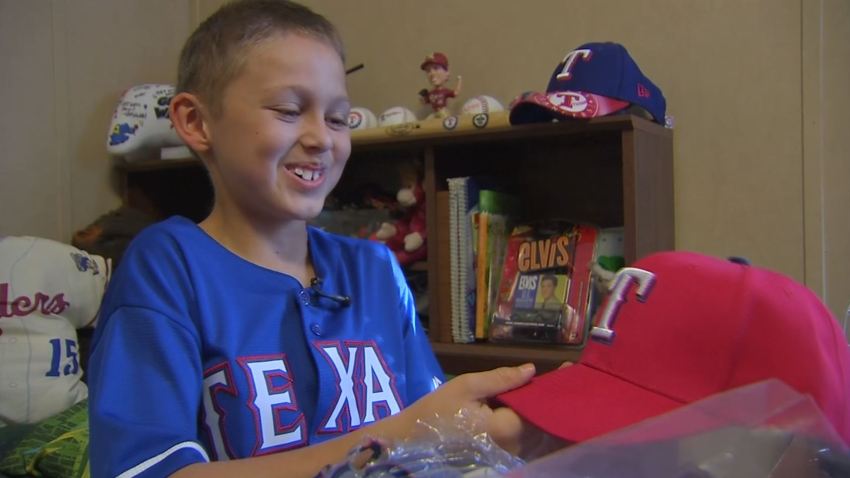 The Texas Rangers beat the Toronto Blue Jays in Game 1 of the American League Division Series on Thursday, and there's a chance nobody is celebrating the victory more than a 9-year-old from Whitesboro.
Kaden Insall was born with a congenital heart defect, and a leaky valve caused a backflow into his heart, which enlarged it.
Five weeks ago he underwent open-heart surgery in Houston.
Local
The latest news from around North Texas.
"If the heart surgery did not happen, it would've been life threatening," said Kaden's father, Derek Insall. "I was picturing open-heart surgery, and I thought I would be carrying Kaden into the house."
But now Kaden is up on his own two feet. In a few days, he'll be able to throw a baseball again.
"I was feeling so horrible before going through it (heart surgery)," said Kaden. "I feel pretty good now."
When NBC 5 told the Texas Rangers about Kaden's condition, the team put together a swag bag filled with Rangers merchandise.
Baseball and faith play an important role in Kaden's recovery.
"The Rangers and watching the Rangers has been a big part of going through this," Derek Insall said.
"He a had a lot of prayers going towards him, and that's what pulled him through," said Kaden's mother, Kaci Insall. "We're just waiting to play baseball again."