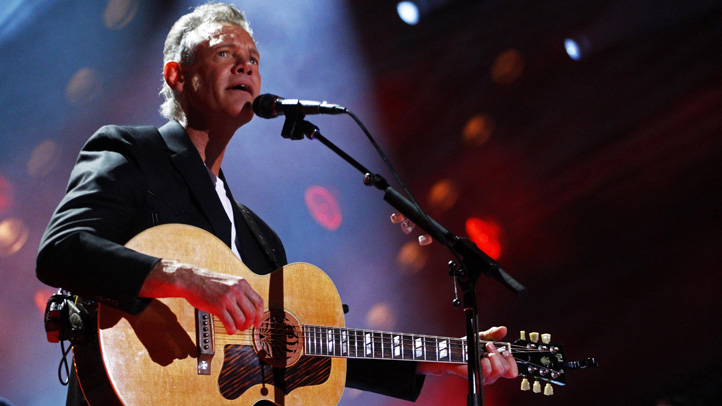 Country music star Randy Travis has been discharged from the North Texas hospital where he was recovering from surgery following a stroke earlier this month, according to his website.
According to an update posted on the singer's official website Wednesday, Travis has relocated to a physical therapy facility.
"Thanks to all the fans and friends for your continued prayers and support as Randy continues on the road to recovery," Travis' fiancee, Mary Davis, said in the update.
Local
The latest news from around North Texas.
Doctors at The Heart Hospital Baylor Plano said earlier this month that Travis would undergo aggressive physical therapy when he was released from the hospital. Doctors said it would take months to recover from the stroke he sustained July 10.
The Grammy Award-winning "Three Wooden Crosses" singer checked into the hospital on July 7 after a viral illness affected his heart. Doctors initially thought the virus caused congestive heart failure, but have since determined with a biopsy that Travis has scarring on his heart.
Dr. Michael Mack, a cardiac surgeon and medical director of cardiovascular disease at Baylor Health Care System in Dallas, said the scarring caused Travis' heart to become weak. Mack said echocardiograms of Travis' heart do not indicate the scarring was caused by drug and alcohol abuse.
"Mr. Travis does have a family history of cardiomyopathy, and it is more likely related to that," Mack said.
Travis has had troubles with alcohol recently and pleaded guilty to driving while intoxicated in January following an accident last August. He received two years of probation and a $2,000 fine. He was required to spend at least 30 days at an alcohol treatment facility and complete 100 hours of community service.
Before falling ill, he'd recently made several public appearances, including a spot on the Country Music Association Festival's nightly concert lineup and a poignant performance at George Jones' funeral.
Travis was admitted to Baylor Medical Center McKinney near his home in Tioga, about 60 miles north of Dallas, through the emergency room. He was transferred to The Heart Hospital Baylor Plano after doctors stabilized his heart with the pump. As his heart began to stabilize last Wednesday, doctors removed the pump and began to resuscitate Travis, Mack said. That was when he had the stroke.
The North Carolina-born Travis is a neo-traditional country purist known for hits "Forever and Ever, Amen" and "I Told You So." His 1986 Warner Bros. debut album "Storms of Life" sold 3 million copies, and helped return country music to the sound of Hank Williams and George Jones. It also made Travis and his mellow baritone a star, leading the way for other artists from Alan Jackson to "American Idol" winner Scotty McCreery.
AP Medical Writer Lauran Neergaard in Washington contributed to this report.