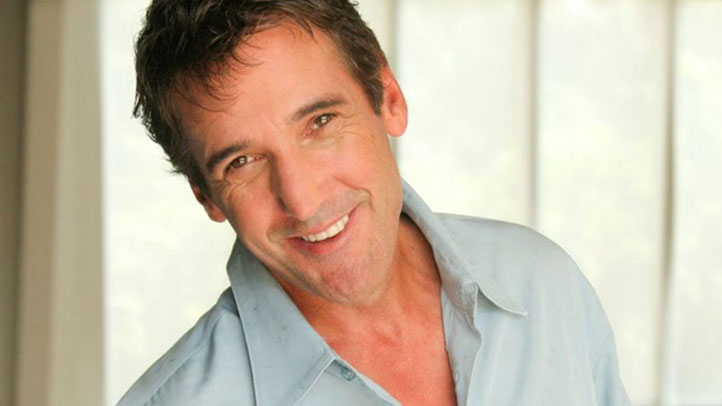 Beloved Dallas-Fort Worth-based national radio host Kidd Kraddick died in New Orleans on Saturday, where he was attending a golf tournament organized to raise money for his Kidd's Kids charity. He was 53-years-old.
Kraddick, whose birth name is David Peter Cradick, was best known for his hugely popular nationally-syndicated morning radio show "Kidd Kraddick in the Morning" on KISS-FM in North Texas.
A statement was released late Saturday night from his family, through Kelly Kibler Owens, with Clear Channel.
Local
The latest news from around North Texas.
It is with a very heavy heart, that I am sending you this e-mail. It has been confirmed that Kidd Kraddick passed away today in New Orleans at a golf tournament organized to raise money for his beloved Kidd's Kids charity. He died doing what he loved, and his final day was spent selflessly focused on those special children that meant the world to him.

All of us at KISS-FM, ClearChannel Dallas, YEA Networks and the Kidd Kraddick in the Morning crew are heartbroken over the loss of our dear friend and leader. Kidd devoted his life to making people smile every morning, and for 21 years, his foundation has been dedicated to bringing joy to thousands of chronically and terminally ill children.

We ask that you respect the privacy of his family and his colleagues. At the appropriate time, we will release more information about the cause of death.
His death was first reported on Twitter by Dallas Mavericks owner Mark Cuban.
RIP Kidd Kraddick. You were an amazing man and a friend. You are already missed. — Mark Cuban (@mcuban) July 28, 2013
Kraddick was originally from Toledo, Ohio and grew up in Florida. He first discovered his passion for radio when he was in the 10th grade while serving as the president of his high school. According to this bio on kiddnation.com, his high school didn't have enough money to hire a deejay for the senior dance, so Kraddick snuck his dad's stereo out of the house and deejayed himself.
Kraddick's deejayed in Tampa and Miami, Fla., Los Angeles and Salt Lake City before moving to North Texas in 1984. In Dallas, Kraddick quickly made his transition to the coveted morning drive slot.
According to his bio on KiddNation.com, Kraddick's show was first syndicated in 2001 and is now heard in close to 100 cities around the nation. You can also hear the show on American Forces Radio.
In addition to his nationally-syndicated radio show and appearing on the television show "Dish Nation," Kraddick is well regarded for his work with his foundation Kidd's Kids. For over 10 years the charity has provided free trips for seriously ill children, and their families, to Disney World.
Kraddick has one daughter, Caroline Cradick, who tweeted about her father's passing early Sunday morning.
I will never wrap my brain around my fathers passing. Please keep me and my family in your prayers and ask The Lord to watch over my daddy. — Caroline Cradick (@CarolineCradick) July 28, 2013
On Monday morning, Kraddick's radio family returned to the airwaves and shared their memories of the late host.
While some speculation has been made about Kraddick's cause of death, no formal declaration has yet been made public by the family.