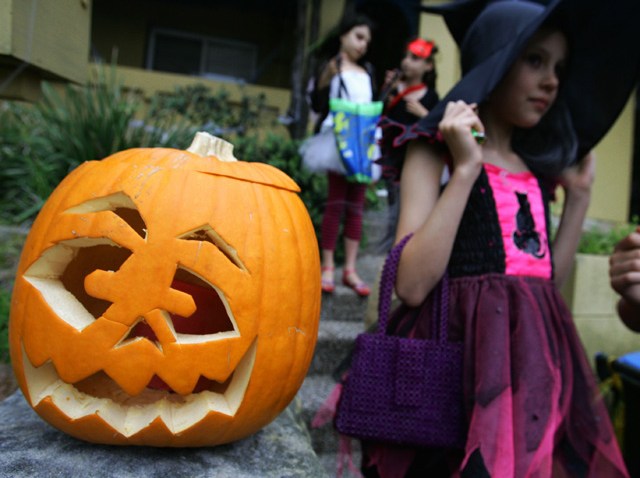 This seems to be an annual question whenever Halloween falls on a day some people deem inconvenient for trick-or-treating, like this year when the holiday takes place on a Sunday.
Should kids go out in costume the actual evening of Halloween or perhaps on a Friday or Saturday? An NBCDFW reader-watcher e-mailed the station asking that very question after the city of Frisco couldn't provide a definitive answer because, ya know, amending the Gregorian calendar does not fall under the municipal charter.
A nice lady in Frisco's public information office, who asked that her name not be used to protect the innocent, suggested asking the neighborhood home owners association or perhaps the local church, which would seem rather ironic because Halloween tracks back to the pagan era, right?
Local
The latest news from around North Texas.
Apparently some communities up North designate trick-or-treat times. This is the South, though, and we don't cotton to messing with the holidays, y'all.
Here's an idea, though — Halloween is Oct. 31; that's when you should take the kids out trick-or-treating because trick-or-treating is part of the Halloween tradition. They just go together.
See, simple.
Bruce Felps owns and operates East Dallas Times, an online community news outlet serving the White Rock Lake area. Whichever evening it is he's keeping his porch light turned off.

Copyright FREEL - NBC Local Media