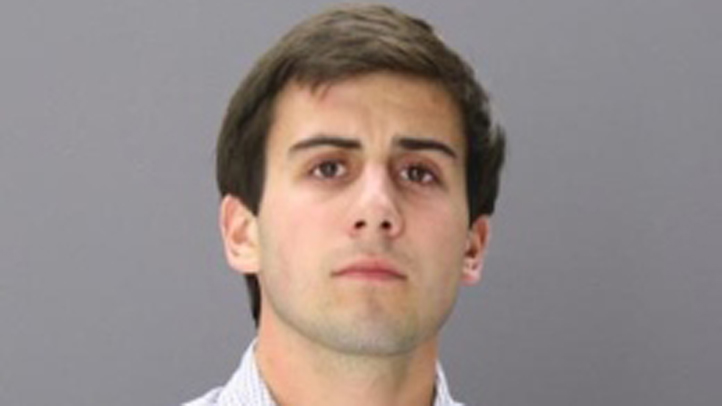 A fourth-generation Southern Methodist University student was arrested on charges he sexually assaulted another male student on campus late Saturday night.
John David Mahaffey, 19, a sophomore finance major, has been suspended from his fraternity and banned from campus while the investigation continues.
Local
The latest news from around North Texas.
According to police, the alleged victim said he was attacked twice – once in a campus parking garage and again near the Sigma Phi Epsilon fraternity, where Mahaffey is a member.
SMU administrators issued a campus crime alert after the alleged attacks.
Mahaffey, of Springfield, Missouri, is a Hunt scholar, a student senator, a scholarship committee chairman, and an officer on SMU's Inter-fraternity council, according to the university website.
According to an article last year in SMU's student newspaper, the Daily Campus, his great-great grandfather was a member of SMU's founding committee and one of its first professors and his grandmother, father and two aunts also were students.
SMU released a short statement, confirming the arrest, and saying Mahaffey is "temporarily banned from campus pending further investigation."
The local fraternity says it's suspended Mahaffey and is cooperating with police.
"This alleged behavior is not tolerated and not consistent with the fraternity's mission," fraternity president Luke Friedman said in a written statement. "This is a disturbing situation and the chapter's thoughts and concerns go out to everyone affected."
Friedman declined further comment.
Debbie Denmon, a spokeswoman for the Dallas County District Attorney's office, said late Thursday that SMU police had not yet filed the case with prosecutors.
Mahaffey was released from the Dallas County jail on $25,000 bond. He did not return a phone call seeking comment and it was not immediately clear if he has an attorney.