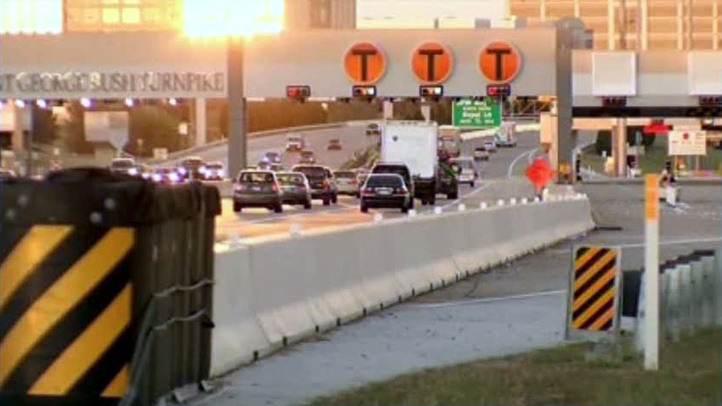 A North Texas woman says the North Texas Tollway Authority harassed her for tickets she didn't owe.
Gina Hamilton said she has received invoices for numerous toll tickets for someone else's car.
"It appears that once the NTTA targets someone, you are harassed, threatened and bullied until you pay, regardless if you have proof you do not owe them anything," Hamilton said in an email to NBC 5.
Local
The latest news from around North Texas.
Hamilton said she provided the NTTA documentation over the last two years proving that she didn't own the car that drove through tolls without paying.
She contacted the NTTA in 2009 about the charges but received another invoice two years later -- with two years worth of fees and other charges.
"My original mistake was contacting the NTTA in 2009 and taking one of their own representatives word that this was easily solved by just filing a form with the state of Texas," she said. "Little did I know they would take the opportunity to wait two years and pile on fees and added costs."
NTTA spokeswoman Susan Slupecki said the 2011 invoice was sent in error.
"The invoices that date back to 2009 are from transactions that occurred while the Hamilton's vehicle ownership transfer was being processed through TxDOT," she said. "Once that paperwork went through (TxDOT typically has a 90-day backlog to process those invoices), the NTTA immediately closed their invoices."
Slupecki said the agency sent Hamilton an email when it discovered the error.
"We apologize for any inconvenience and would like to inform you the invoice has been closed," the email said. "We had a system issue which mailed you the invoice in error. Once again, we apologize for any inconvenience."
Hamilton said she was not aware of the email but was pleased to hear the situation was cleared up.
NBC 5's Shane Allen contributed to this report.
If you have a problem or story tip that needs investigating, contact NBC 5's Problem Solvers by emailing newstips@nbcuni.com. You can also email your problem by video.