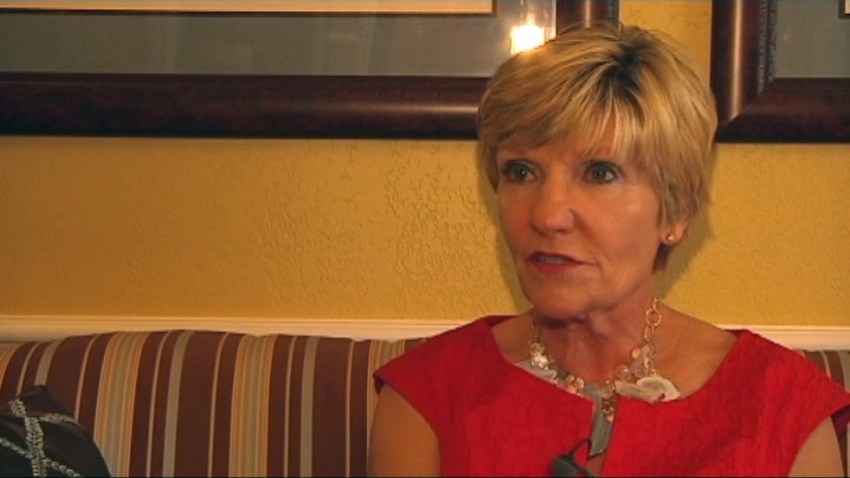 Betsy Price said when she filed to run for mayor that she was encouraged to get into the race by friends -- it's a decision she's glad she made as we near election day.
Price has run the Tarrant County Tax Assessor-Collector's office for more than a decade. She resigned that position to run for mayor, but is still running the office un-paid until a replacement can take over. Price is also involved in the Chisholm Trail Chapter of the Red Cross, Streams and Valleys and other local groups.
She says the biggest issue facing Fort Worth is the budget. Price beliveseliminating inefficiencies and trimming the fat is what the city needs -- and what she can offer.
Local
The latest news from around North Texas.
"We did it in the tax office," Price said. "We went in and looked at the operation, looked where we can save dollars. And when you can start saving dollars from the bottom up, you don't have to worry about cutting programs."
While Price sees a need to tighten up the budget, she believes the city is moving in the right direction thanks to its current leader Mayor Mike Moncrief.
"Mayor Mike has done a fabulous job, he's been an excellent public servant," she said. "We need someone who can keep the city in that direction, tweak the issues that we need to look at."
Those issues Price wants to look at include gas drilling wells and air quality.
"They need to be studied again," Price said. "TCU has a really successful energy department, perhaps we can get them to come in and help us. With the neighborhood leaders, with the industry leaders we can do this, but it has to be safe for everybody."
When it comes to pensions, Price says everything is on the table to resolve the $700 million unfunded liability.
"We don't want this to be inequitable for any group, we want it to be right, not only for the city employees but the taxpayer," Price said "We have to protect our taxpayers from too big of a tax burden."
Price also agrees that the council needs to have a closer relationship with the city's school districts to improve the area's education.
In the spirit of government openness and accessibility, Price even says she has no problem giving out her cell phone number.
"If you're going to put yourself out there to serve people you need to be available to them," Price said. "If you don't get me the first time, I'll call you back if you leave a number."
---
We are just a few weeks from election day and the Fort Worth mayor's race. Throughout the week we'll introduce you to the five candidates vying to lead the second largest city in North Texas and where they stand on issues like the budget, air quality and education.
Previous interviews: Dan Barrett | Cathy Hirt | Jim Lane | Betsy Price | Nick Zebrun