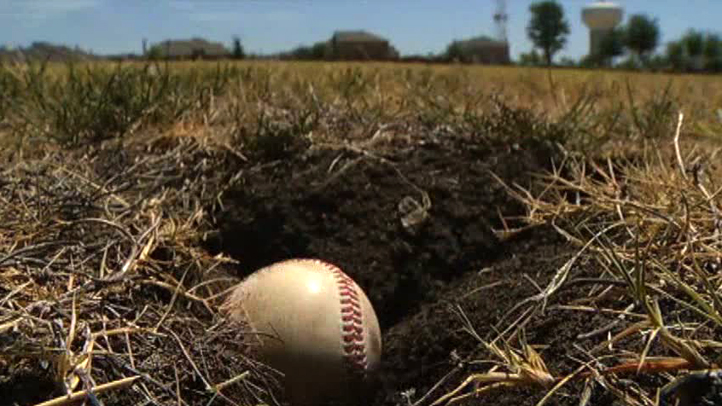 The triple-digit temperatures are starting to get parents of young athletes heated.
In Frisco, where youth sports is culture, practice fields look like the surface of the moon, full of craters and cracks almost a foot deep.
"It's dangerous," parent Amy Herzog said. "We actually had an email just the other day from our coach saying that before our practice, he's going to have to get onto the field and decide what area, if any, on the field is going to be usable for the safety of the kids."
Local
The latest news from around North Texas.
Frisco is following water conservation policy and watering parks twice a week. The grounds at many parks are fine, but at others, such as Bob White Park, the ground has shifted so much it's dangerous to practice sports on.
Deputy City Manager Henry Hill said Frisco's Parks and Recreation Department is working hard to address problems but keeping up with the heat wave is proving challenging. He said the city is in constant communication with youth sports leagues, trading information about problems areas so they can be avoided and fixed.
"We don't want anybody playing on a surface that's not safe," he said.
Parents say their tax dollars should provide safe places for children to play.
"You step on something, you can twist your ankle, you could fall you could break an ankle anything," Herzog said.
Frisco said competitive game fields can be made available for practice schedules and are asking anyone who sees turf problems at public parks to contact City Hall.