For years, city leaders have pledged to reduce poverty in Dallas. Yet, currently more than 30 percent of Dallas children live in poverty.
Within that 30 percent, almost all of those children live in concentrated poverty — neighborhoods isolated from opportunities.
The problem is multi-layered, but a report researched by the nonprofit Opportunity Dallas reveals poverty is rooted in segregation.
"We live and learn separately by race and income. We are a diverse city in Dallas, but we don't live diversely," said Mike Koprowski, founder of Opportunity Dallas.
Koprowski recently announced the results of a report to Dallas City Council members and proposed suggestions to reverse systematic inequality within the city.
The Fair Housing Act, which prohibited housing discrimination, was enacted in 1968. His study shows the city of Dallas has made little progress in terms of housing segregation.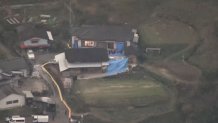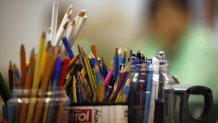 Opportunities for growth, such as jobs, health care facilities, transportation and quality grocery stores are also concentrated within high income areas of Dallas.
Local
The latest news from around North Texas.
According to Koprowski, "neighborhood quality is a critical determinant of life outcomes. Mixed-income, racially diverse communities include houses and apartments which are accessible and affordable to households across the full income spectrum. We can't do this without drafting new housing policies."

Opportunity Dallas proposed new housing policies that targets four areas: revitalization with a holistic approach, reducing barriers that make it hard for families in low-income areas access housing in high opportunity areas, developing more affordable mixed income housing around the city, and developing a model of inclusive gentrification.
Inclusive gentrification would place protective barriers around the poor when investors and developers begin building in their communities. New regulations and policies would protect them against involuntary displacement.

The city council committees on Economic Development and Housing, and Human and Social Needs will meet Monday at 9 a.m. and 11 a.m. City leaders will hear the results of a "Market Value Analysis" study, which will help determine real estate development and growth opportunities.

According to city council members new housing policies are expected to be solidified by 2019.