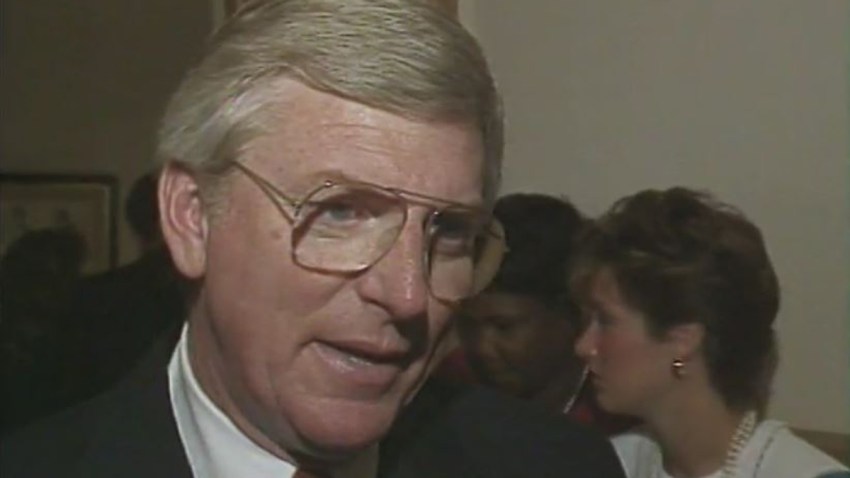 Politicians and leaders have issued statements remembering Texas' 43rd Governor, Mark White, who died on Saturday at the age of 77.
Current Republican Governor Greg Abbott ordered flags to half-staff in honor of White. He said White "cared deeply about Texas, and he devoted his life to making our state even better, particularly when it came to educating our children. My personal relationship and friendship with Governor White dates to when I was a young lawyer in Houston and we shared an elevator bank.
"Mark's impact on Texas will not soon be forgotten, and his legacy will live on through all that he achieved as Governor. Cecilia and I extend our deepest condolences to Linda Gale White and family during this difficult time, and I ask that all Texans join us in praying for the White family as they mourn the passing of a devoted husband, father and public servant."
Local
The latest news from around North Texas.
Current Lieutenant Governor Dan Patrick said White "leaves a legacy of service and commitment to the state of Texas. He gave up time away from his family and his career to make the Lone Star State a better place. I met Mark White in the early 1990s at his office and knew him to be a Texas gentleman. We pray for his family during this time of loss."
President George W. Bush also issued a statement saying "Laura and I are saddened by the passing of Mark White, the 43rd Governor of Texas. Mark served the Lone Star State with enthusiasm and dedication. He cared deeply about all the citizens of our state and placed a special focus on Texas children and their education. We send our heartfelt sympathies to Linda Gale and their family as they mourn this good man."
Secretary of Energy, and former Texas Governor Rick Perry issued a statement as well saying "Texas lost a dedicated public servant today with the passing of Gov. Mark White. Anita and I extend our deepest sympathies to his family."
Texas Democratic Party Chairman Gilberto Hinojosa issued the following statement:
"Governor Mark White was a Texas Democrat. He was driven to ensure every child reached their God-given potential and he built the foundation of an economy that could survive any storm.
"Mark White had the political courage to invest in our children and teachers. He did right by Texans and our great state.
"Texas Democrats mourn the loss of our dear friend and leader, Governor Mark White."