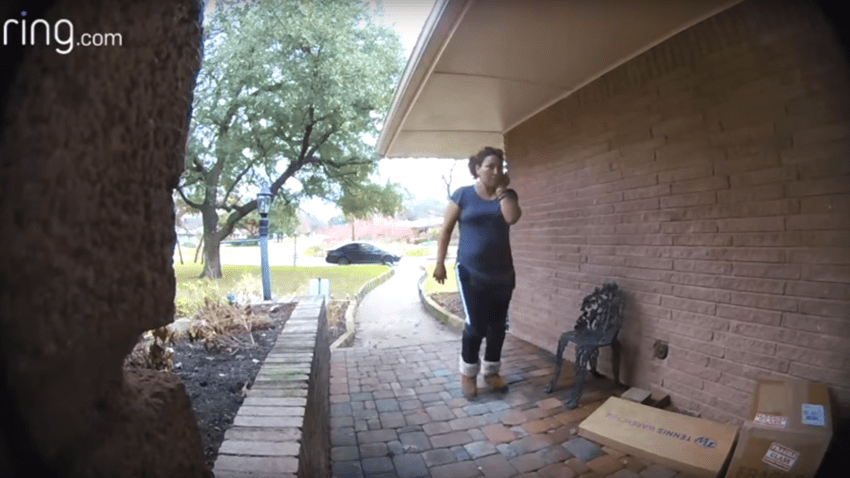 Officers are asking for the public's help identifying a theft suspect who is allegedly using a child to steal packages from porches.
According to Dallas police, on Wednesday, December 19, a white female in her 20s was captured on surveillance video at a home on the 10500 block of Gooding Drive between 2 p.m. and 4 p.m.
Local
The latest news from around North Texas.
In the video, she is seen exiting a maroon colored sedan and walking up to the home and stealing a package.
A short time before that incident, another video captures the same vehicle on the 4000 block of Clover Lane dropping off a child at a home and waiting for the child to come back. The child is believed to be about 10 years old and is seen running up to a home and stealing a package.
Police believe the woman seen in the previous theft is using children to help steal packages from residents.
If anyone has information regarding these thefts, they are asked to contact Detective K.D. Janse with the Dallas Police Department at 214-671-8066.