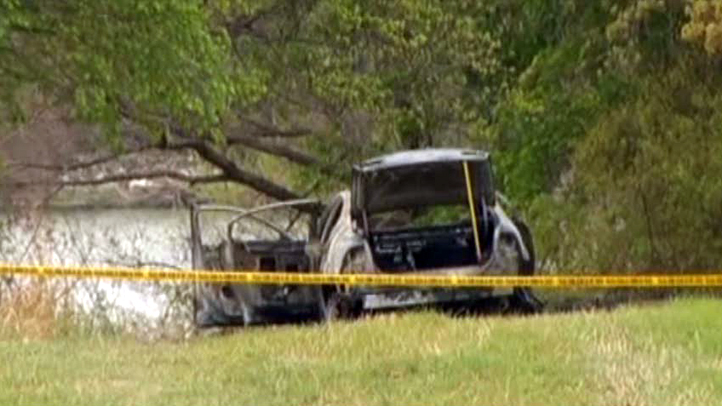 A registered sex offender who police said tried to fake his own death to avoid arrest in a child molestation case will be charged with capital murder.
Police discovered the body of a man in the trunk of a burning car near Lake Arlington on March 30.
The car was registered to Michael A. Gilbert, but dental records confirmed what the police already suspected -- the remains were not those of Gilbert.
Police said they suspected Gilbert was trying to fake his own death because they were looking to arrest him on two warrants -- one in a child molestation case and one for failing to register a change of address.
Fort Worth police said the incident was the second time Gilbert, 42, has tried to fake his death.He previously tried to fake his death in 2002 in Biloxi, Miss., investigators said.
"Once again, when he was anticipating being arrested, he attempted to fake his death by calling in," Sgt. Cheryl Johnson said. "He identified himself as the cousin of Michael Gilbert, stated that Michael Gilbert had walked into the ocean and that his body has disappeared."
Police said believe he was trying then to avoid arrest on a parole violation. A Coast Guard search turned up no bodies, and his plan failed when investigators called him in for questioning, police said.
"They did take Michael in to talk to him and fingerprinted him, and that identified him as Michael Gilbert instead of the individual he had portrayed," Johnson said.
Local
The latest news from around North Texas.
In Fort Worth, Gilbert was arrested Tuesday night after a nearly seven-hour standoff.
Investigators are still trying to identify the victim found in the trunk of Gilbert's car, but police said they believe the man was homeless.
The medical examiner determined that the victim died of a gunshot wound to the the head before he was doused with a liquid and set on fire.
As police began their investigation, they spotted Gilbert at a Fort Worth apartment complex.
"He saw the officers, ran back into the apartment and barricaded himself inside," Johnson said. "At that time, there is a SWAT call out, and he was taken into custody."
Police found Gilbert with a self-inflicted wound to the neck. He was taken to a hospital under a police guard.
Fort Worth police say his name is Michael Gilbert, but a search of the Department of Public Safety sex offender registry lists his last name as "Henderson." According to the registry, "Michael Gilbert" is an alias.
He is expected to be served with a capital murder warrant and be placed in jail on a $100,000 bond.
Copyright AP - Associated Press