Dallas police say the man suspected of fatally shooting a woman at a Dallas apartment building in Tuesday morning was later shot and killed by officers. [[475303053,R]]
Police were first called at about 10:16 a.m. to an apartment complex in the 2300 block of North Field Street, where the woman was found dead.
Police identified her as 52-year-old Nancy Churchwell.
At about 1 p.m., Dallas police officers and a U.S. Marshal later encountered the suspect — identified by police as 29-year-old Marlon Smith — at a home on the 2100 block of Hulse Boulevard in Pleasant Grove. [[475315893,R]]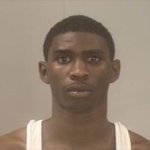 Smith fired at the officers, who returned gunfire, killing him, police said.
No officers were injured.
Other details have not yet been released, and police say their investigation continues.
Check back for updates as this breaking news story develops.