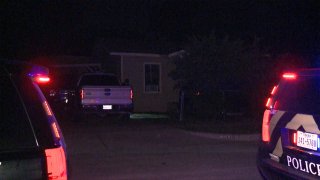 Two people are in custody and accused of hosting a cockfighting ring at their East Fort Worth home, police say.
According to police, officers responded to a disturbance call in the 3000 block of Burton Avenue shortly after 8 p.m. Police said that when officers arrived, they discovered a possible chicken fighting operation.
Fort Worth police spokesman Daniel Segura said 50 roosters seized and 8 were dead.
Two homeowners were arrested and three others were ticketed, Segura said.
Animal Cruelty Detectives were notified and are investigating the incident.
No other information is available at this time.