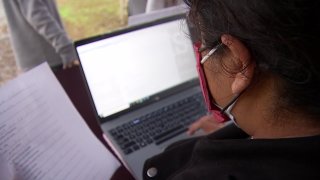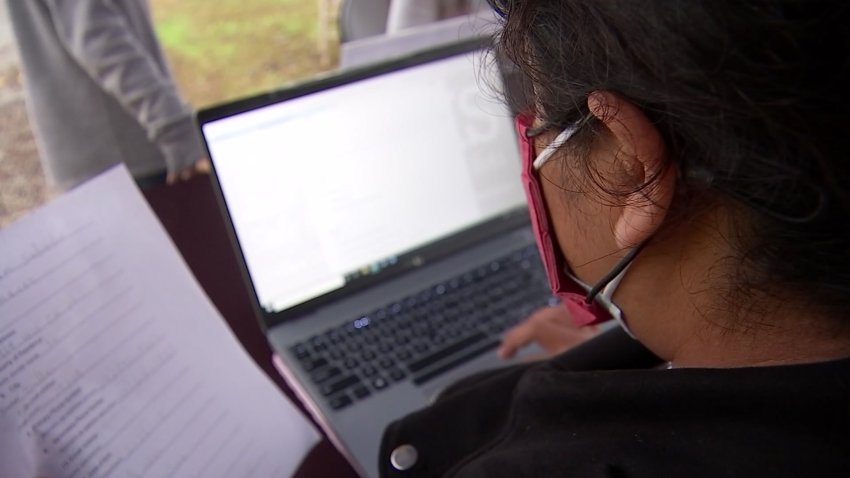 A new COVID-19 vaccination registration site will open on Sunday in Dallas.
The Pleasant Grove COVID-19 vaccination registration center is hosted by Dallas Councilman Jaime Resendez.
The center's opening comes in response to the high spread of the virus in Southeast Dallas.
"It is no surprise then that ZIP codes 75217 and 75227 in the district I represent are two of the areas hardest hit by the pandemic," Resendez said. "Our community also has a large percentage of households that lack internet access and many individuals who, for various reasons, feel more comfortable receiving in-person assistance to navigate the vaccine registration process."
As a result, the city is bringing the registration process to its' citizens.
Want to Get on a Vaccine Waitlist?
County health departments have launched waitlists for adults 16 years old and over.
You can register to recieve the vaccination in Collin, Dallas, Denton and Tarrant counties. Links are below:
Waitlist Links: Collin - Search Waitlist | Dallas | Denton | Tarrant
You do not need to be a resident of the county to register for a COVID-19 vaccine in that county -- registration is open to anyone in Texas. For those without internet access, Tarrant County is also taking registrations by phone at 817-248-6299. In Dallas County, call the DCHHS vaccine hotline at 1-855-IMMUNE9 (1-855-466-8639). In Denton County, call 940-349-2585.
For a more detailed breakdown of who is included in each priority group in Texas, see this page from the Texas DSHS.
Assistance to register for the COVID-19 vaccine will be available in the gym of the Pleasant Oaks Recreation Center, at 8701 Greenmound Avenue, starting 11 a.m. on Sunday, Jan. 31.
There is no appointment required to attend. The use of facial coverings and social distancing protocols will be enforced.
"Many people in Southeast Dallas are considered essential workers who are unable to work from home, suffer from high comorbidity and poverty rates, live in multi-generational households, and lack access to adequate healthcare," Resendez said.
"It is our duty to do everything we can to help stop the spread of COVID-19 in our city," Resendez said.
Texas COVID-19 Vaccine Distribution
Data from the Texas Department of State Health Services shows where COVID-19 vaccines have been sent around the state. Click on a marker to find out information about each location. Use the "plus" and "minus" signs below to zoom in and out of the map.
From the Texas DSHS: Availability of COVID-19 vaccines lilsted on this map are based on shipping information and reporting to the DSHS directly by facilities. Please contact providers in advance to confirm vaccination location and hours, that they have vaccine on hand and that you are eligible for vaccination at that site. Not all providers are vaccinating the public or people in all priority groups. Vaccine is available at no charge, regardless of insurance status.