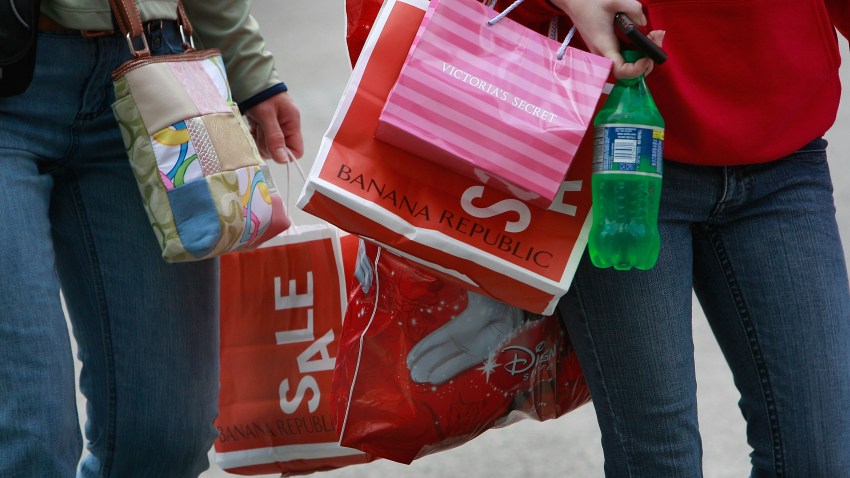 A campaign in Plano is telling residents that the services they enjoy are threatened if they don't shop locally.
City leaders say residents are making Plano's falling budget revenue any easier because many take their shopping dollars to newer retail facilities in places such as Allen, Frisco, Dallas and Addison.
The city expects to lose nearly $6.5 million in sales tax revenue this year, nearly one third of Plano's budget for things that impact residents' lives on a daily basis.
Local
The latest news from around North Texas.
"We're talking about anything from our aquatic facilities, to our senior citizen facilities, to our libraries to the police and fire budgets," said Brad Shanklin, president of Plano's Chamber of Commerce.

The chamber and city leaders are launching "Plano First -- It Makes Cents," an educational campaign designed to get people to shop locally.
The program is a scaled-down version of a program that was called off in the spring because of budgetary reasons. The chamber and the city are footing the bill for the new program, which is being launched in time for back-to-school shopping.
Many shoppers are like Plano resident Carol Gordon -- willing to drive a little further for savings.
"I'm mostly motivated by where I can get the best clothes for the best price," said Carol Gordon, of Plano.

But Shanklin said if shoppers can't buy it in Plano, they probably don't need it.
Gordon said she shops for the experience of shopping -- something that, along with deals, leads her to other cities.
Shanklin said he hopes basic necessity, such as the neighborhood they enjoy, will lead Gordon and others to shop in Plano.
"Maintaining the standard of living that Plano is accustomed to, and we don't want to see that fall," he said.
The campaign will launch soon with billboards, decals in stores even fliers in utility bills.
Organizers also said they'll be making a huge push before next weekend's sales tax holiday and the Balloon Festival in September.