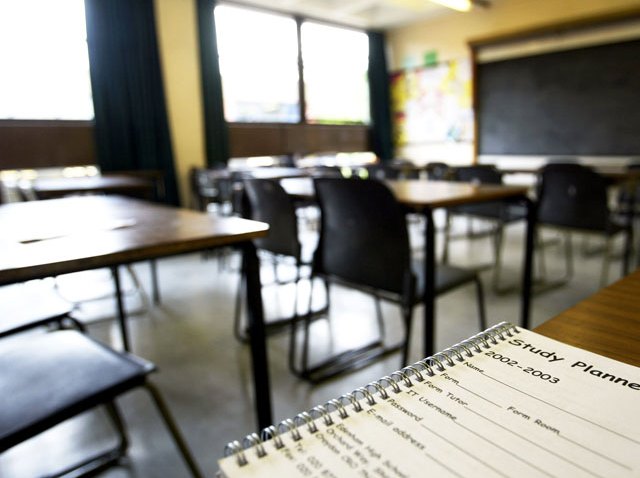 Call it a preemptive strike, the Plano Independent School District has started budget-slashing in anticipation of less help from the cash-strapped Legislature.
The cuts include laying off administrative and clerical staff in 22 departments. The district is sending letters to affected personnel immediately.
"Making this move is one of the last things that we ever want to do," Plano ISD board member Missy Bender said. "Unfortunately, our back is against the wall."
Local
The latest news from around North Texas.
The layoffs do not include any classroom positions, but board members also said they anticipate additional cuts.
"We're in a district where 85 percent of our expenses are labor," said Skip Jenkins, board president. "These sort of cuts are going to hurt, but this is going to be the first of many."
The initial layoffs are estimated to annually save the district about $1.4 million.
"Nobody wants to lose their job, nobody anywhere and in today's economy," board member Brad Shanklin said. "I wouldn't wish that on a soul, but that's going to be part of the steps we have to take."
The school board did not say how many people are affected by this round of cuts.
But teachers, coaches and the people closest to students will likely be next on the chopping block.
The school district likely won't know how much debt it will carry into the 2011-2012 school year and beyond until the Legislature finishes allocating money for education sometime in June.
A preliminary state budget proposal released late Tuesday cuts public schools' budgets by $5 billion.
The proposal reduces state spending on schools, including a cut to arts education, teacher incentive pay and money for schools to administer steroid testing.
The state's Foundation School Program -- the pool of money distributed to schools using formulas based on daily attendance -- would be reduced more than $4 billion.
Highlights released with the proposal, however, note that the pool of money would be short almost $10 billion below the amount required to fund the school finance formulas under state law.
The Plano ISD said it has the funding to get through this school year intact.
But cuts to education funding in Austin could leave every school district in the state looking to make drastic cuts or pass tax increases locally to keep the same level of educational services.
"This is only the tip of the iceberg in our community and across the state," Bender said.
Copyright AP - Associated Press