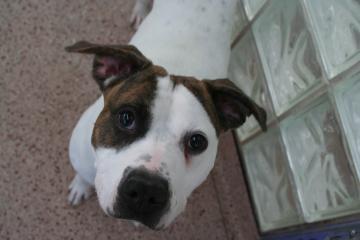 Here is a list of events drawing the attention of local law enforcement. List compiled July 21, 2010.
Carrollton Police Chase and Pit Bulls
One person is arrested during an overnight chase through at least three North Texas cities. Carrollton police were called out first to investigate a suspicious vehicle in an alley. When they arrived the suspect took off, officers gave chase and the Dallas Police Department Air One assisted. The chase ended with a crash in the 1400 block of Warren. The suspect was arrested. Stolen lawn equipment was recovered as well as two pit bull puppies who were inside the truck. One of the puppies was hiding under the seat. The dogs have been taken to animal services to be checked out.
Overnight Robbery Leaves One in Hospital
Dallas police were called to the 10000 block of Hillhouse Lane just after 11 p.m. Tuesday night. Investigators said a man was shot at least five times during a robbery. Three suspects got away with cash and the victim was taken to Baylor Hospital for treatment. He was shot in the hip and torso and is expected to survive.
Local
The latest news from around North Texas.
Opening Statements in Starved Children Trial
Opening statements will begin on Wednesday in the case of a Dallas man accused of locking three children in a hotel bathroom for as long as nine months. The children were discovered emaciated and filthy. Their father, Alfred Santiago, is charged with injury to a child along with continuous sexual abuse. The children's mother, Abneris Santiago, will start after this trial wraps up.