Joshua L. Peugh loves theater. The award-winning choreographer and founder of Dark Circles Contemporary Dance has idolized Stephen Sondheim since discovering "Into the Woods" in high school and Dark Circles' work often has a theatrical quality to it. Last fall, after the company's debut of "Aladdin, Habibi," a theatrical dance piece inspired by "Aladdin," a friend urged Peugh to add singing to a new story. The result is "Pete: A New Dance Musical," playing Sept. 12 -15 at Hamon Hall at the Winspear Opera House in the Dallas Arts District.
J.M Barrie's "Peter Pan" immediately appealed to Peugh. "Honestly, one particular passage in the novel describing the Neverland as a mind map of a child's mind hooked me. I also loved the Disney film as a kid; I must have watched it a hundred times," Peugh said.. "Seeing Cathy Rigby's performance of 'I'm Flying' on the 1999 Tony Awards also really excited me as a high school student obsessed with Broadway and theater in general. I also had a little crush on Rufio in the Robin Williams version of the Peter Pan story, although at that time, I didn't know what those feelings meant.
Local
The latest news from around North Texas.
Peugh began reading the novel and discussing it with his creative team, Brandon Carson and Kierra Gray, in March. Carson is a Los Angeles-based composer who graduated from Southern Methodist University Meadows School of the Arts. Gray is a local award-winning soul and R&B singer-songwriter, also known as King Kie.
"Brandon and I have been working together for two years now. He's written four original scores for me including 'Aladdin, Habibi.' Kierra came to me through her brilliant brother Quintin Gray whom I have worked with several times at Dallas Theater Center. I reached out to him to see if he knew a lyricist and he told me the best one he knew was his sister. So, we met for lunch and had an instant connection," Peugh said. "I knew it was a good match when we gushed about Janet Jackson together and she told me her favorite musical is 'Sweeney Todd.'"
"Pete" is not your typical "Peter Pan" story set in London. This musical adventure begins at an urban playground and uses Barrie's narrative to playfully explore themes of childhood, freedom and mortality as well as reflect on contemporary issues of race, gender, sexuality and privilege.
"It has given us a vehicle through which we can ask the question: how do we generate an honest messy conversation about race and privilege in the city of Dallas, which is still segregated in many ways," Peugh said. "Our version focuses on Wendy as the hero who is played by Quintin Jones, Jr., a gay man of color. We've given TinkerBell a voice and a body. We have let go of a literal retelling of the novel. Instead we have used the novel's bones as a frame, but we have created a whole new world inside of it where Wendy can play out his fantasy of domestic life with another man."
Jones has appeared in "A Christmas Carol," "HAIR," and "White Rabbit, Red Rabbit" at the Dallas Theater Center as well as "The Manufactured Myth of Eveline Flynn" at Theatre Three.
"My Wendy is a dutiful son/daughter looking for adventure and a place to be and feel special. I think that people who love the character will still get to see the curious, explorative nature of Wendy as well as her youthfulness," Jones said.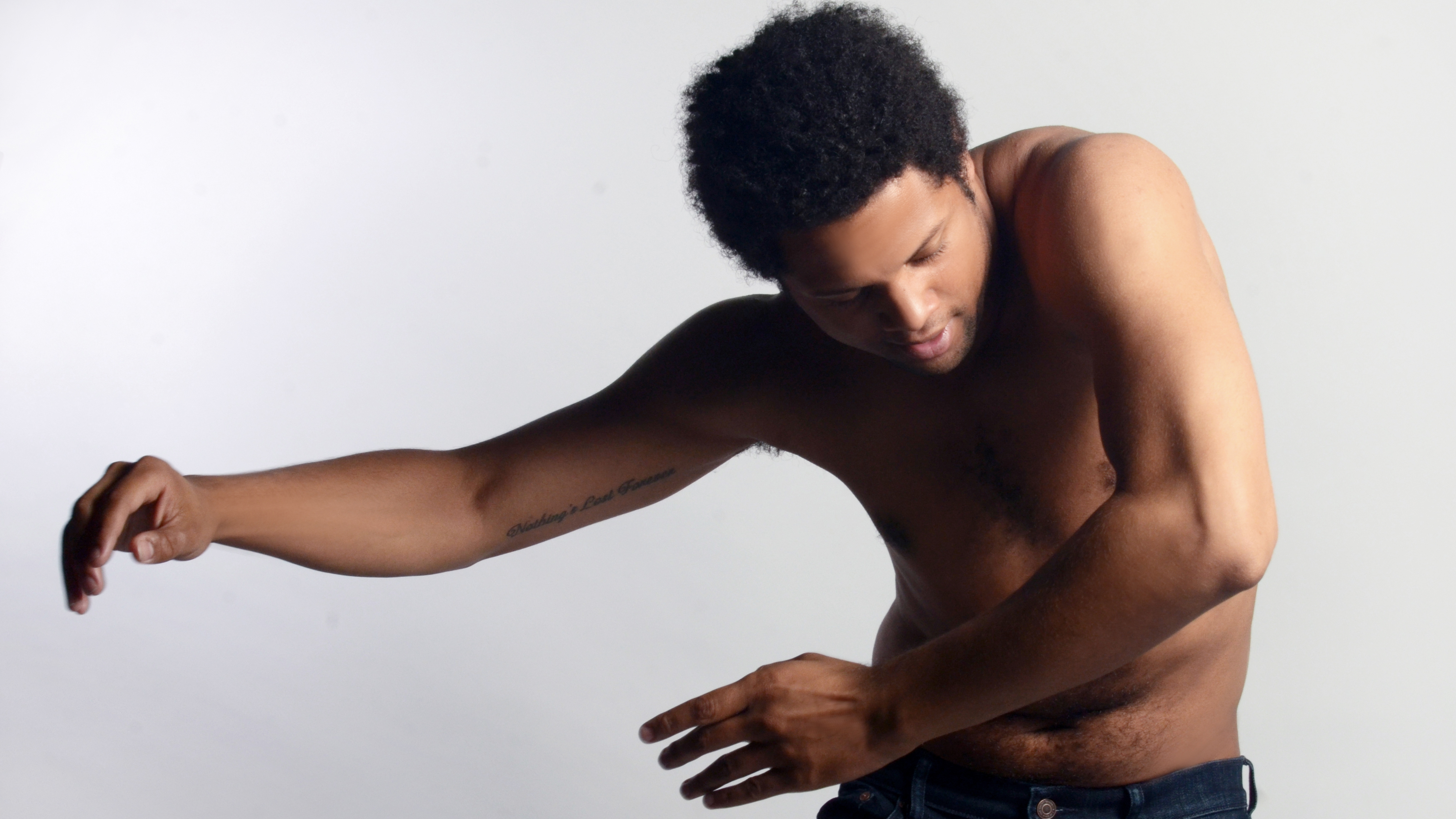 This reinvention of the character reveals a modern relevance in this classic tale. "I think the greatest joy of this for me is even being able to see myself in this story. Looking at this story through the lens of Wendy being the hero makes the story even more poignant, in my opinion. It's no longer a story all about magic and flying, but of a real person dreaming of something greater and reconciling that with what's already present in their life in the real world," Jones said. "I think the most intriguing and exciting part of this telling is that it really questions the ideas of heroes and villains as well as challenging the preconceived ideas that we have of who these characters are."
A tour of "Pete: A New Dance Musical" to Houston on October 26 has already been planned. "Dark Circles had already been asked to headline the Houston Fringe Festival, so when I started devising 'Pete,' I thought it would be nice to give it a longer life and share it - and the open conversations we are hoping to generate with this work - with another city," Peugh said.
Copyright FREEL - NBC Local Media