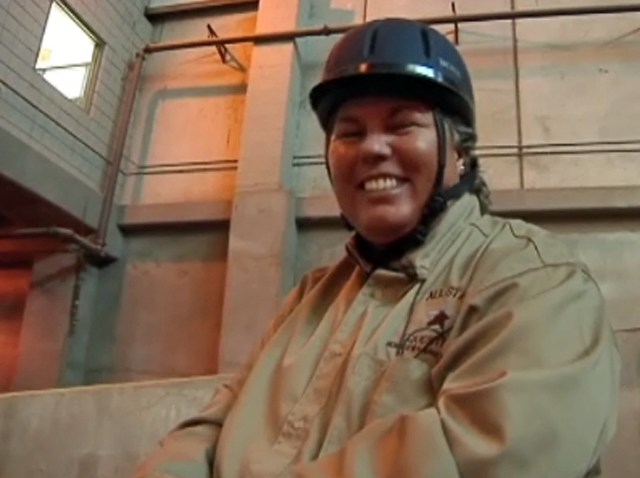 Fort Worth police officer Lisa Ramsey entered a new arena Tuesday, taking part in a horse riding competition for special needs riders.
Ramsey was paralyzed seven years ago after she was shot in a case of mistaken identity. Ramsey was wearing her undercover uniform while chasing a suspect. A store worker shot Ramsey, thinking she was a robber.
Last year, Ramsey began working with All-Star Equestrian in Mansfield and discovered the challenges and joys of riding horses.
Local
The latest news from around North Texas.
"They forced me into it. But it's kind of neat to see the hard work you do all year long," Ramsey said during her competition in Fort Worth.
"I got a little nervous for a second, but my team came through. Everybody did fine," Ramsey said shortly after finishing her ride.
Ramsey scored 34 of 35 points in the competition to take home the blue ribbon and a commemorative belt buckle.
"I always wanted a buckle. I can mark it off my bucket list," she said. "I've always thought I was really blessed. I'm still not angry about that bullet. That one bullet really changed a lot of lives -- not just mine, but family, friends, everybody. But you know, I've really been blessed. I've got a really good daughter. I've got an awesome relationship with her. I've gotten to make a lot of new friends. I've been afforded a lot of opportunities that I might not have had and I'm blessed. I just don't think I'd change anything."