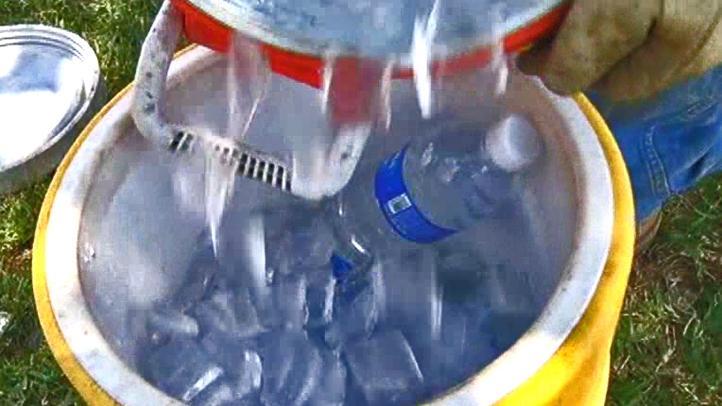 Construction workers and others who can't just sit in air-conditioned comfort are taking safety precautions in the potentially dangerous North Texas heat.
The Museum of Nature and Science construction job in Downtown Dallas is one site that stays busy even in hot weather.
Site safety officer Gene Bowles of Balfour Beatty Construction said he has been talking with workers to raise awareness about heat-related illness.
Local
The latest news from around North Texas.
He urges workers to drink extra water to stay hydrated, even if they don't think they need it.
"We encourage guys to take a couple extra breaks," Bowles said. "We also ask guys to watch out for their buddy, the guy working next to him."
Overheated, dehydrated workers can become dizzy and disoriented, which is particularly dangerous at construction sites, so Bowles warns workers to watch others for those symptoms.
"If you start getting hot, you loose the ability to think straight," he said.
Dr. Paul Pepe, an emergency medicine expert at the University of Texas Southwestern Medical School, said hot weather is hard on the elderly and people with respiratory problems, but they are not as likely to wind up at the emergency room.
"The majority of cases of people who get into trouble with heat illness really are the young and healthy, because they think they can go out and tolerate it," he said.
He said soft drinks with caffeine and alcoholic beverages are not recommended for relief in such hot weather.
"We encourage people to keep yourself hydrated -- water, water, water," Pepe said.