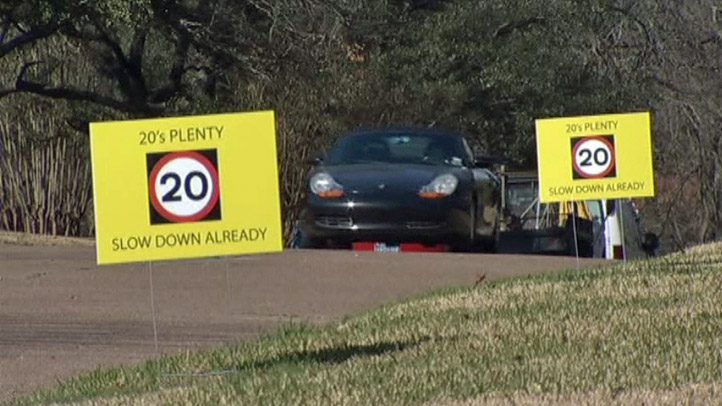 Oak Cliff residents have launched a campaign to encourage their neighbors to slow down and enjoy the view.
Residents have posted signs saying "20's Plenty." The signs advise drivers to "slow down already."
"We have dogs, we have children that are out there, babies in prams, we have runners, we have bikers," Tim Herfel said. "It's a great neighborhood. Let's treat it as such."
Local
The latest news from around North Texas.
Neighbors are volunteering to host the signs in their yards, and they say that drivers seem to be getting the message.
"What I've seen is when people come around the corner or come onto our street -- they'll see the sign, (and) you'll see them let off the gas," Cindy Pierce said. "By the time they see the second one, they're hitting their brake because they're going too fast."
Pierce and her dog take frequent walks through their scenic Kessler Park neighborhood, and she notices that many people drive well above the speed limit.
"I see 40, 45 mph down my street alone," she said. "Three-thousand pounds of automobile, and you're on the street with it, and if you make one mistake, there's no way they can stop."