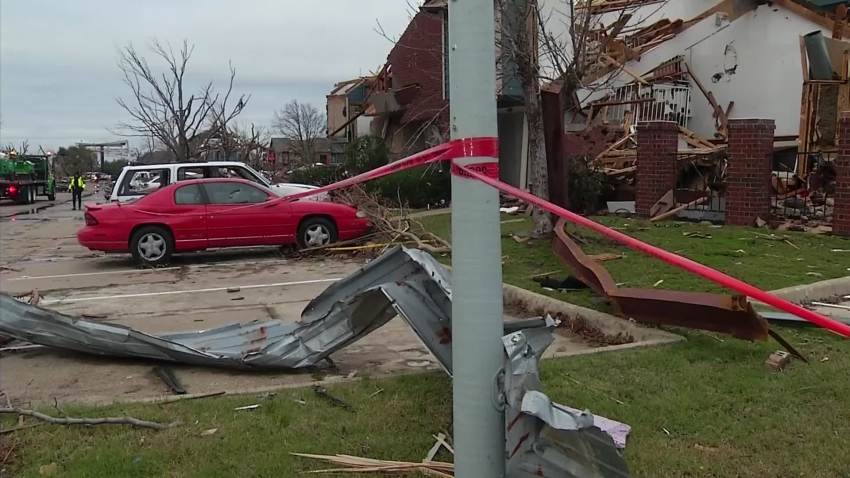 Garland police say they have gotten in touch with everyone reported missing following Saturday's EF4 tornado. Initially the city received 50 to 60 calls from people following the storm to report loved ones whose whereabouts were unknown.
As of Wednesday, police said everyone has been located and all cases haveb een closed.
Texas Task Force 2 completed searches of 853 affected buildings Sunday evening in Garland and found no additional victims. At this time, there are no addition plans for Task Force 2 to research any affected areas, however, that does not mean it won't.
Local
The latest news from around North Texas.
Bates said local teams will be able to search areas again if deemed necessary.
Earlier, NBC 5 reported that a Garland mother has not been able to reach her son since Saturday.
Juffure Johnson said 20-year-old old Tonka Johnson did not show up for work Sunday after leaving work Saturday at about 5 p.m.
Tonka Johnson often stays with a roommate at a Garland apartment complex that sustained major damage, according to his mother.
Since that earlier report, Garland police tell NBC 5 they no longer consider Tonka Johnson unaccounted for as related to the storm. A detective was able to make contact with someone who said she saw him Sunday.
As of Tuesday, Juffure Johnson told NBC 5 she had heard from her son who decided to stay at a different apartment complex and decided to wait out the storm there. He said he didn't know his mother was looking for him.
Meanwhile, residents are being allowed to return home through neighborhood checkpoints in other hard-hit areas. Some remain closed to the public.
The eight people killed as the tornado cut through Garland Saturday all died in cars on the freeway, officials said Monday.
In all, more than 600 structures were damaged in the city. A more specific damage estimate has not yet been provided.